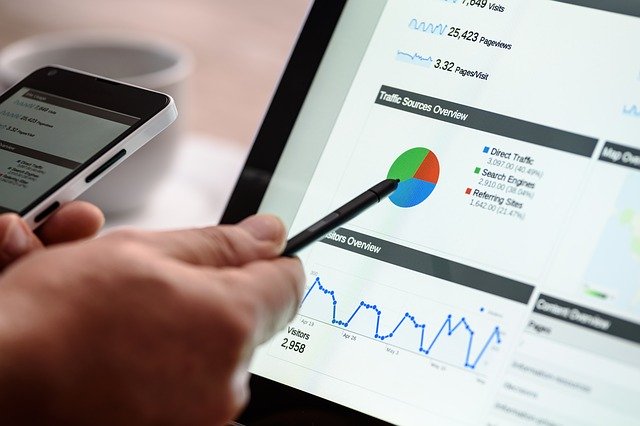 SEO is a major item for anyone wanting to gain traffic as well as rank highly on search engines. Since the ranking competition could become intense, it isn't surprising that several website owners choose to drive on the fast lane for immediate action and quick results.
Purchasing expired domains isn't a brand-new practice in the world of SEO and is done for varied reasons and purposes. Regardless, expired domains could actually be worthwhile as it betters and provides you a competitive advantage over your competition.
But, how exactly does expired domains help with SEO?
Great for SERPs Ranking. In terms of SERPs ranking, major search engines like Google consider the age of the domain. Generally, older domains carry more value since they are more established than newer ones.
Helps in Targeting the Right Traffic. With an expired domain, it allows you to invest on its existing traffic as numerous aged sites already have the kind of traffic you require. Although purchasing a new site provides you a clean slate to start, it could take a long time for you to gather a great deal of traffic since there are various things you have to accomplish to push the right traffic towards your site.
Get Established Backlinks. If you chance upon an expired domain whose owner was critical about its SERP ranking, it's most likely that the domain has an established high-authority backlinks. This lessens the amount of work needed for link building and is quite critical since backlinks continue to be a strong indicator of authority
Get Established PageRank. PageRank is Google's ranking scheme to rank webpages. The higher the PR, the higher will the rank of the webpage be in search results. Google evaluates the value of a page based on aspects like the quantity as well as the quality of its backlinks. Similar to web traffic, working on your PR requires time. Ahrefs revealed that top ranking webpages are no less than 2 years old, whereas only 5% of recently published pages get to the top 10 list of Google.
Build a strong private blog network. PBN can serve as a powerful tool for increasing search rankings. Rather than building it from fresh domains, you can use aged ones.
Thousands of domains get expired on a daily basis. Hence, there is a great pool of opportunities for you to buy quality domains and benefit from it.
With the thousands to millions of expired domains available in the market, tracking down the right one under your niche could be very laborious and daunting especially if you have to do it manually as there are several components to consider to make sure you get a quality expired domain with quality SEO value.
If you do want to have quality expired domains, you have to do things right for your efforts not to go to waste. Providentially, there are numerous search tools and services to simplify the process of getting hold of valuable expired domains.


Get the Best Expired Domains with DomCop
DomCop is a search tool used to locate expired domains with potential SEO value. They evaluate thousands of expired domains every month and provide you with significant and relevant metrics on them which allows you to find valuable and worthwhile domains that you could potentially register.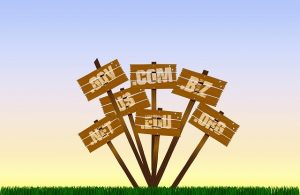 DomCop partners with different reliable metric companies to provide the most extensive as well as up-to-date metrics available. Such resources could help users locate the best expired domains in their particular niche that meets their criteria with less time and great ease.
Among of the helpful metrics includes Alexa rank data, Moz metrics, SEMRush rank and traffic information, Majestic metrics, DomainScope DNS information, Estibot valuations, SimpleWeb rank and traffic information, Wayback Archive information, and Whois information.
DomCop doesn't sell domains but their useful and incredible built-in filters help you narrow down your search from the overwhelming list of expired domains available. DomCop offers metrics on the following expired domains:
Expired Domains. Domains that could be bought from the registrar of your choice provided that it is still available for purchase.
Buy Now Domains. These are domains you could purchase immediately.
Domains in Auctions. Domains that you could bid on. Just like any other auction, the highest bidder wins the domain.
Pre-released Domains. These are these pending delete domains available for auction.
Domains Pending Delete. Place a backorder request on a domain that is pending for deletion using any service you wish.
Crawled Domains. With the DomCop Guru plan, you are provided access to this feature wherein it crawls the internet to locate broken links connected to expired domains with useful metrics.
What Makes DomCop Better Than Others?
Searching for expired domains with great SEO value to register is now an easy process with the multiplicity of tools and services available. However, there is one notable factor that make DomCop rise above its competition.
DomCop is the only search tool and service for expired domains to make use of various SEO metric tools to provide its users with relevant and considerable number of metrics on a single page.
Other search tools don't have access to such metric sources which is why DomCop makes great effort to make certain their users are furnished with an extensive and comprehensive list of high-quality expired domains available in the market.
DomCop gathers this information from numerous reliable third-party sources, meaning their users will always get the most accurate and timely metric information. Since manual search is eliminated, the process of searching for valuable expired domains is made easier and faster. Moreover, they give great importance to the feedback of its users, hence new features are constantly added for them to provide the best possible service.
To ensure users get accurate metric information, they regularly run updates throughout the life of a domain. Currently, DomCop updates metrics information when the domain is initially imported into the system and when metric from Moz, Alexa and Majestic are updated every week.
Although metrics from Moz and Majestic change every day, DomCop carries out updates on these metrics every seven days. Hence, you might notice some differences in the metrics information on DomCop and on Moz and Majestic.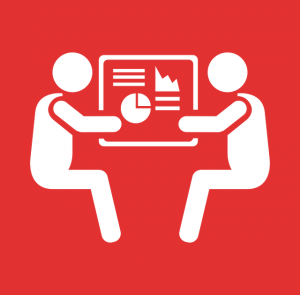 DomCop's Domain Metrics Sources
In the SEO world, domain metrics are significantly discussed, with various SEO and digital marketers dedicated to better them. There is a gamut of diverse data to evaluate and track which is why many companies have advanced third-party software devised to assess the quality of a domain or website.
Domain metrics are very valuable and crucial as they are one of the strongest determiners of how a site will rank in SERPs. With their partners, DomCop provides these important domain metrics:
The Alexa Rank
A subsidiary owned by Amazon.com, Alexa provides ranking data of every websites in the online world. It essentially designates domains proper traffic rankings after it evaluates the browsing habits of millions of individuals making use of the Alexa toolbar. Rankings are based on 3 months data and are recalculated on a daily basis.
The website with the highest quantity of unique visitors as well as page views for the 3-month period gets to be ranked number one. Therefore, the lower Alexa rank a domain receives, the more traffic it gets. In general, domains with an Alexa rank of below 100,000 are regarded as a great investment.
The Majestic Metrics
Majestics is an SEO software company responsible for the creation of the largest database of commercial link intelligence in the online world. Every day, its data crawlers accommodate about a billion URLs. You get several useful Majestic metrics to assess expired domains.
Back Links Data. With this metric, the total quantity of backlinksbacklinks that points to a certain webpage is provided, covering unique subnets as well as back links from .edu and .gov domains.
Citation Flow. This metric ranges from 0 to 100 approximating the value of a domain based on backlinks that points to it. Similar to Moz's DA and Google's page rank, this metric is used to efficiently compare backlink data on various domains.
Trust Flow. This is to measure the trustworthiness of a domain based on websites that link to it. The metric ranges from 0 to 100, and if quite a number of authority and trustworthy websites link to it, the higher will be the trust flow of the domain.
The Moz Metrics
Moz is an independent SEO software company providing metrics such as page rank in addition to comprehensive details on a backlink. When evaluating expired domains from DomCop, crucial Moz metrics are provided such as:
Back Links. As stated, Moz gives thorough details on back links that point back to domains. You are provided with the accurate quantity of back links that points to the domain including the quantity of links that actually give rank juice to the domain.
Domain Authority (DA). This metric calculates the performance of a website in search engine results which spans from 0 to 100. It is computed by gathering every Moz's link metrics creating a single logarithmic scaled score. They make use of a machine learning process to predict a website's ranking in the SERPs of Google, however this could change every time Google changes or updates its algorithm. Therefore, DAs of websites could fluctuate over time. DA is best for comparing different domains instead of assessing a domain separately.
Page authority (PA). This Moz metric provides a picture on the probabilities of a certain webpage getting ranked in the SERPs. This is similar to DA, but this metric is quite helpful in verifying the authority or chances of ranking of a domain's individual webpages.
Moz Rank (MR). This metric ranges from 0 to 10 and reflects the quality of a backlink that points to a webpage. A domain with numerous good quality backlinks has a greater MR. Moz's index is typically updated every 4 weeks making it relatively better compared to updates on Google page rank which is done every 3-6 months.
The SEMRush Metrics
With the SEMRush metrics, you could determine a domain's current search engine ranking, and see if whether or not it is currently ranking well for good keywords. In doing so, you are provided with a realistic estimate of the web traffic you could expect. Its metrics include:
Keywords. It provides you a domain's total quantity of keywords it currently gets to rank.
Monthly Organic Traffic. This metric is an estimation of the domain's traffic you could expect every month without putting in any amount of work.
Cost of Traffic. This is an estimation of the domain's total value of traffic that it currently receives. You could utilize this metric to discern whether or not the domain is worth the cost. Generally, the higher the price of the domain, the higher healthier the traffic it receives for high search volume as well as high CPC keywords.
DomCop Search Types
DomCop offers three types of searches, all of which provides a list of high-quality expired domains with SEO value.
The Common Search. This type of search is frequently used by individuals who are new at searching for expired domains. This is an excellent place to start especially if you aren't sure of what metrics to consider. A drop-down list would display groups of common searches of expired domains with good metrics.
The Simple Search. The Simple Search allows users to explore several of the metric categories that are mostly used. This search function is powerful and quite easy to navigate. Sliders could be utilized to search for different metrics and gives you more control over your searches.
The Advanced Search. Similar to the Simple Search feature, you have more control over your searches and are provided with all the categories of metrics offered by DomCop as well as other miscellaneous options.
DomCop Pricing Plans
Expired domains offered by ComCop is classified into three categories:
Expiring Domains – domains that are in auction, in a Pending Delete or Pre-Release status
Expired Domains – domains whose auctions have concluded and those that just expired
Archived Domains – domains that have expired within the year
DomCop offers three types of pricing plans that could be paid either monthly or yearly.
Newbie Plan – provides users access to Expiring Domains at $56 per month
Power Plan – provides access to all domain categories at $98 per month
Guru Plan – provides access to the all domain categories as well as to DomCop's Personal crawlers for expired domains starting at $184 per month
They don't offer a free trial plan but new users or subscribers are offered paid plans with a money-back guarantee of two days
The Guru Plan has three subsections where each subscriber is provided with a fixed number of crawlers they could utilize every month. There is no limit to the quantity of sites you could crawl or the quantity of jobs that you could put up. Furthermore, the list of expired domains you get is only accessible to you.
Guru Plan I – 10 crawlers every month for a monthly payment of $184
Guru Plan II – 30 crawlers every month for a monthly payment of $372
Guru Plan III – 50 crawlers every monthly for a monthly payment of $556
In Conlusion
In terms of searching for valuable expired domains, DomCop is highly recommended because of its capacity to gather and categorize information in a manner that corresponds to the standard SEO metrics. Although there are other approaches to acquire expired domains, DomCop's tools and services are far more effective as it ensures that users only get superlative results. Moreover, since these metrics are from numerous reliable sources, you are bound to find quality expired domains perfectly matching your needs.