How can iWriter impact your website and its content?
Where do we begin?
Websites are places of contents. These contents have information, factual or not, sensible or not and its the primary reason why there are engagements on your page. These engagements are called traffic and this traffic is being sought for by all webmasters.
Getting massive organic traffic means you are getting the majority of the online market and that equates to good business, directly and indirectly.
Website Traffic: Direct and Indirect Business Impact
Directly, your brand gets to be more and more recognized every time you first appear on the search engine results page. Studies show that 42% of all people searching a certain keyword would most likely to click the first link they'll find in the results of their search. Of course! Our brains are wired to consider that the top suggestion is the most reliable and accurate answer to what we are looking for. This direct business impact can lead to increased brand prominence and ramped up sales!
Indirectly, a website with most visits will most likely become an online advertisement spot as well. Just imagine an expressway with thousands and thousands of peoples passes by. It's where billboards are usually placed. This indirect business impact gives you extra revenue just for having a website with good marks on search engine algorithms.
How do we get good Marks?
This answer is very simple – Quality Content.
What is quality content anyways? Quality content is simply defined by its ability to get the result it targets and the target is to be on the top of the results page and gain more traffic and engagements.
How do we make Quality Content?
We make these quality content through these witty, knowledgable and expert writers. These writers know how to use keywords, exploit the metadata of media materials and are experts on using all writing styles and techniques to create articles that are highly competent on the web and very engaging to the audience.
Come to think of how we get hooked up by sensational news headlines that it makes us clicky the link and read the news article. It's eye-catching and very enticing to read and sometimes we just find out the article itself is not that exciting anyways. But still, you become traffic and you made an engagement. If that's the case then, how much more would a great article will do?
This is how important writers are to our websites, to its search engine ranking and to impacting to our business growth. This is also supported by the fact that a lot of digital nomads are engaging in the career of content writing, copywriting and all sorts of digital media content creations.
The next question now is, where do we find these writers and how much would they cost? If we find the, how can we gauge their skills? Too many questions in mind right? How about if we look for a platform that does the screening, profiling, and pricing for writers in particular?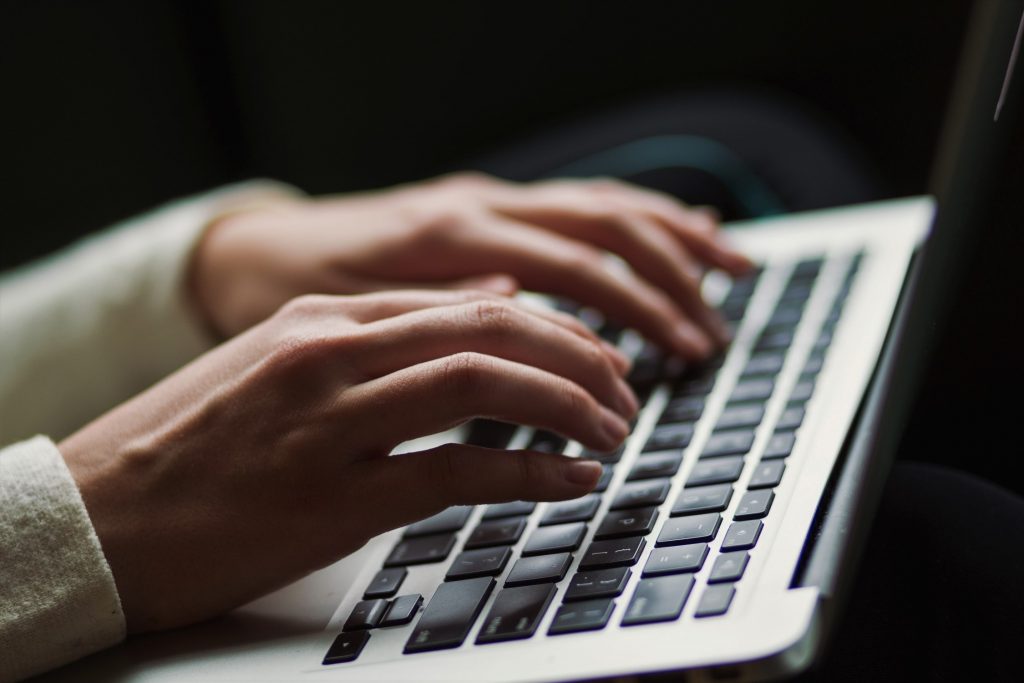 iWriter: Let's Get to Know
Having amazing quality content needs amazing quality writers as well and here's iWriter, an online platform for writers and those who are looking for content for their websites to be more search engine optimized. Today, we are to explore what can iWriter offer us that can be of good use for our websites as well as for writers who love to make articles for clients of all sorts.
iWriter has been working with content clients and writers since 2011 to which it is also called a content mill. Founded by Brad Callen, who is also the Internet Marketer for Bryxen Software, iWriter hires freelance writers of experience and even those who are just starting a freelance writing career.
The metrics of jobs are also good with over a million articles already been written to date, with more than 50,000 jobs posted for over 71,000 writers. Let's dig in deeper!
For iWriter Clients
It's time for us to explore iWriter. To date, 24,351 clients regularly order content from the iWriter platform worldwide. On their front page, you'll see everything from pricing, services, and special offers. In other to avail of their services, you need to register and have an account where you will have your client dashboard where you can request an article to be made for you.
Signing up is free of course but before we proceed on creating an account, let's check first their services.
Content
The main product that you can buy from iWriter is content. These are article write-ups that are mainly used as content for websites to keep site search engine optimized. This service is very useful especially if you are doing webmaster tasks on your own for your sites. It will be tedious if you would still be the one to write articles for your own and it will also cost you a lot to hire a mainstay writer to work for you.You don't have to bother on thinking how you would outline certain topics relevant to your niche since it will be the iWriters that will do the job for you.
Article Re-Writes
You find cool articles on the web and you want this to be on your website too. You couldn't be just copying and publishing those since web articles are also protected by copyright laws and these laws vary from country to country which you don't want to mess up.You also don't want you and your website to be tagged as plagiarist because it will also hurt your website ranking or might even get banned on search engines on worst cases.

However, you believe that this piece of write-up will boost your SEO as much as you want to paraphrase the articles and mix them all, it isn't simply just your line of expertise. iWriter got you covered here. iWriters can do an article re-writes for you without the mentioned repercussions as they have people who are good at doing spun content.

e-Books and Kindle e-Books
With everything now being at the palm of our hands, old papers of thick bundles, hard or softbound have started to wane over the past few years and books are now become e-books or electronic books. You can have e-books done for you and be posted on your website and also be posted on Kindle.
Writer Team
If you have enough budget and your site seriously demands more engagements since you already have gained traction on the web and the momentum has to be maintained, you can hire a team of iWriters that will just dedicatedly work just for you and your site.
Content Syndication
Some of you might have your content already. It might not be performing well, or it could be the talk of the community already. Nevertheless, iWriter offers Content Syndication to further boost the audience engagement of your new or existing blogpost. That includes powerful backlinks and even getting featured to major news outlets!
The iWriter Promise
This platform, of course, has a promise to keep for them to attract more clients.
Content-Length
Since iWriter offers content for website up to e-books, content length varies from 150 words on the minimum and up to 35,000 words at max. That is quite a lot!
Fast Turnaround Time
They promise a 30-minute turnaround time guarantee to the clients meaning rush works are also accepted. Bear in mind that it will also be dependent on the content length.
Diverse Topics
You can ask them to write about all sorts of a topic you can imagine. You just have to make sure that when you order for content, the topic is relevant to your website.
Review-before-Pay
Before you settle for the order, you will have to check the content first and if you are satisfied, then, that's the only time you'll pay for it.
Quality and Pricing of iWriter
What would be the worth of your penny with iWriter?
An amazing feat that I could say is that you have options with iWriter. Content sold is categorized into 4 tiers:
Standard
This is the cheapest on the list starting at just a buck few cents for 150 words and less than a pineapple for 6000 words. The content is good and is enough to make a good noise for your website.
Premium
A more thrilling and engaging content writing for less than a Benjamin for 6000 words.
Elite
Brief, concise, and very engaging. A content that will certainly make an ample amount of traffic for your website on the price of a few hundred bucks.
Elite Plus
This is the most powerful content writing that you can avail of that is highly competitive. Written with just an exact amount of length that would make the reader not just click and skim, but will stay and read the article. Priced at almost half a grand for 6000 words. Not bad.
How to Avail Services?
Since we have dug in who iWriter is, availing services and buying content from them starts by signing up. As mentioned earlier, it's free of charge. Once you have your account, you can start ordering content from iWriters by sending them the details of the content you want to buy. It could be an e-book, an article re-write or a fresh article.
You just have to give necessary information for the writers to have a reference on what you want to order. The writers will then return to you with an initial write-up and you will be reviewing that. Once approved, you'll pay the amount and your article is good to go.
For iWriter Talents
With iWriter being a content mill, not only clients play a role in this platform. Half of the painting is on the side of the writers who make the contents for the clients. The main question is how do iWriter filters those who are writers, those who are starters and those who are experts.
Digital nomads, who want to venture on this online career would also ask, what could be the criteria to join? Let's check what iWriter can ofter to all amazing writers out there.
Eligibility
Anyone who is 18 years old and above and has a Paypal account could join iWriter. As simple as it sounds, however, iWriter still does screening for iWriter candidates, of course, to make sure that they get the best among the rest of all the writers across the globe. According to most of the writers, it isn't necessary to have a bachelor's degree in communication neither you have to be an English native speaker.
You will have to register for a sign-up account which equates to some sort of profiling. You will fill-up the form and there will be essay questions to follow.
First will be more of telling about yourself and why you want to write for iWriter. These are typical interview questions that you may also encounter on an office setting job with the difference is that this is in a written format. The second question is about what is the number way for a social media marketing company to succeed. This would awaken your neurons to functioning.
Pro-Tip: It will always be best to come prepared when you answer the essay questions so better do some research about certain topics such as Social Media Marketing. Both questions are limited to 200 words so it will be best to keep your answers straightforward, brief, concise and of course, it has to be 100% original. We say no to plagiarism.
Applications are reviewed and you'll hear from iWriter within 2 weeks.
Compensation
Many writers would certainly flock this platform especially when you check how much content costs depending on the tier and word count. You also have to consider the fact that iWriter would also have a part in the payment since they serve as the marketplace for content writers and buyers.
The typical payment for writers is at least 73% of the selling price of the content.
Approximately, for Standard Writers, an article with 1000 word count will pay around $6.00. For Premium Writers, an article with 1000 word count will pay around $8.40. For Elite and Elite Plus Writers, an article or 1000 word count may pay from around $14.80 – $52.50. On top of that, clients also can give you a tip making this compensation look very promising.
Career Ladder
Before we all get excited by the potential earning, we also have to bear in mind that we are also about to climb the career ladder. Upon joining iWriter, you would most certainly start as a Standard Writer, a new writer with no ratings yet. The more you get clients, the more chance you get a rating in the count of stars. Premium Writers are rated with 4.1 stars, Elites are at 4.6 and Elite Plus is rated at 4.85 – 5 stars.
Just like any other line of business, doing your best to succeed will still be your determining factor if you are about to climb the career ladder so it is a must to always write with the best of your ability.
Community Rating: Writer's and Client's Feedback on iWriter
Now that we have discovered the workarounds of the iWriter platform, let's find out what are the feedbacks to its services and its system as a whole.
Client's Perspective
I took some client reviews for iWriter and these clients have ordered articles from the content mill amounting to at least 10 articles. According to a review, the article quality is 100% only having one experience to have a revision done. That is a great feat for iWriters that it has established a good pool of writers for clients to choose from.
One notable feedback is the timeliness of the article. On another review, the speed to which the article was delivered is described as "mind-blowing" with the emphasis given to the number of writers competing for the number of articles being made.
Also, it is a considerable factor that the payment is per article so writers will do their best to make the most article on a shorter period to get paid more and get more ratings as well.
The opportunity to have to work with a specific writer or group of writers was also lauded by client reviews. Since clients can rate their previous writers and writers are ranked by ratings, there you know how you can filter who will be the writer that will best fit your needs. With this also comes the chances that you can hire a particular writer of your choice for good. Very convenient for clients.
Client's Recommendations
With the reviews from iWriter clients, it was strongly advised to choose writers with a minimum of 3 stars to filter out new writers whose contents are not that cutting edge yet. Having special instructions indicated will also help both you and the writers to have the work done in a shorter period. Clients highly recommend iWriter in buying content.
Writer's Perspective
Based on 22 reviews at a prominent job-hunting site, iWriter gained a score of 3.9 out 5.
Starting with the good side, the opportunity for writers is great because, once you get approved upon application, you can start immediately. As a beginner, you can also utilize the support and educational materials provided by iWriter on the site which can help you in improving your writing skills. Most of the writers have never encountered missed payments with iWriter and the potential of getting tip is and exciting part as well.
Another feat that is appealing for writers is you are getting paid by finished orders so getting more articles done means more earnings and iWriter doesn't just run out of orders so there's a lot to share for everyone. The writing gigs are also not time-bounding in a sense since you can choose when to work and the time counter would only start once you took an order from the order listing.
However, since its not always rainbows and butterflies, many writers have complained with regards to the distribution of article orders. If you are a standard writer, you only get to compete over fewer orders since clients would always look for people with a higher level of expertise.
Before a standard writer steps up the ladder, one should have at least written 30 articles and have a good rating from there. iWriter made a fast track program to skip 30 articles but the writer has to pay to $147.00 for this which most freelance writers, if not all, will decline on this.
The ability of the clients to reject articles they don't want is probably a waste of time and effort for those writers that submitted and got rejected. Another factor that is seemingly not best for writers is that even the client would leave an overhyped comment on your work, it will always be the star rating that will define your worth.
So despite the comment, if the star rating is low, you'll still be stuck at being a standard writer till you reach at least a 3-star rating or hit the 4.1-star rating for premium writers.
Writer's Recommendation
iWriter received an average rating in the eyes of writers since the system is a little more favorable towards the client-side.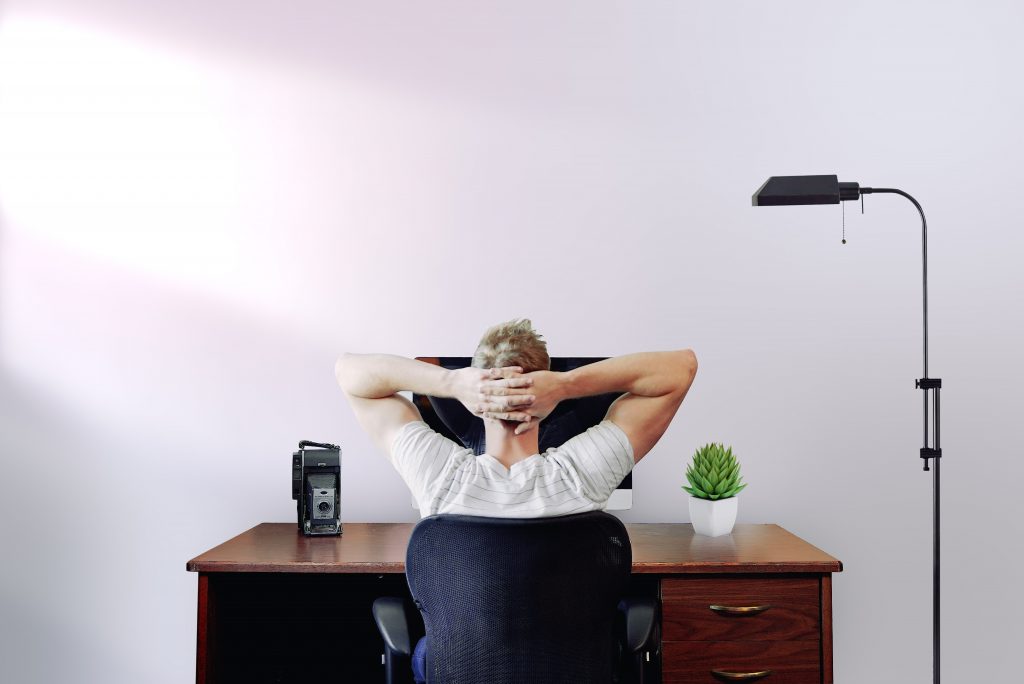 Our Recommendation on iWriter
iWriter is an amazing platform for content buyers and writers as well. The system is very interactive and user-friendly to both writers and content buyers. The services are amazing as well and iWriter is a great avenue for writers to gain experience, and earn money without spending much of their immersed on the job.
For starters who want to try doing writing side-gigs, having a regular job and has still the luxury of time, it is recommended to try iWriter and maybe slowly establish a good score that can bear fruit in the future.
For content buyers, iWriter is a great place to consider when buying amazing contents especially for webmasters who are boosting their SEO. The prices are reasonable and writers are great.
However, this platform is only great for people who are doing side gigs as writers and those who are considering a full writing career would consider choosing a regular office-based job as a writer and for content buyers who are having time constraints, it will be best that your criteria are set and you specify you special instructions clearly, and of course, better have a good budget for good results.