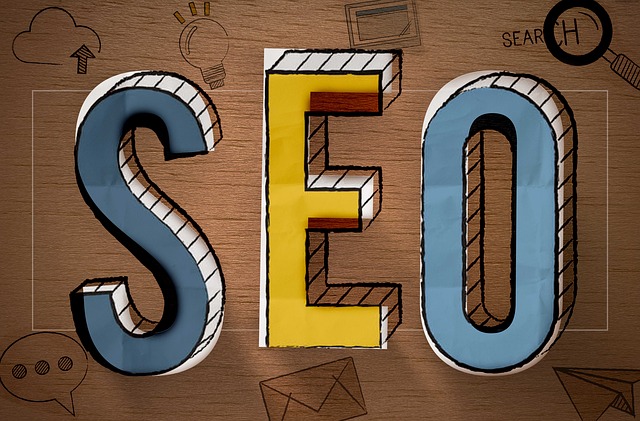 The search for self-improvement and intellectual progress through education have created and engaged many past as well as modern-day luminaries. But, one thing that everyone has to realize and understand is that knowledge and learning is a never-ending process. This reality holds true to every profession regardless of the industry it belongs to.
In the corporate world where digital marketing is fundamental, you have to take those extra miles if you would want your business to grow, stand out from the rest and remain on top of the ever-growing and ever-changing industry.
In terms of Search Engine Optimization, one cannot simply make use of old systems and methodologies and expect to see promising results while at the same time provide solutions for your modern-day customers and clients. Gathering diverse purposeful knowledge of the industry will significantly help in keeping your business relevant in the market. The challenge, however, is knowing where to get this knowledge.


Daryl Rosser – The Brains Of Lion Zeal
"If knowledge is not put into practice, it does not benefit one."
Daryl Rosser, founder and the brains behind Lionzeal, is a great example to this words of wisdom from Muhammad Tahir-ul-Qadri.
He describes himself as a "marketing nerd." But, before being where he is at now, Rosser had no knowledge of or any experience with SEO. Since he was struggling financially, he read up on it before meeting with the local business who contacted him about the SEO job and was able to close a deal.
As soon as he received his initial payment, Rosser set-up a few backlinks and in 3 weeks' time made his client to rank #1. This is how he practiced the knowledge he gained, benefited from it and found his place in the SEO industry.
Rosser made his first $10k profit at the age of 17. Today, at 22, he is a recognized and highly recommended SEO expert and digital marketing consultant working with companies earning 7-8 figures by increasing their web traffic through SEO strategies and methodologies that he himself use for his SEO agency. With the aid of his team, they create digital marketing campaigns for their clients (and for his agency of course) generating them millions of dollars in revenue.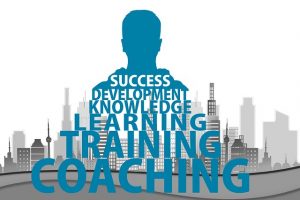 Learning From SEO's Best With Lion Zeal
Knowledge, motivation and inspiration could come from diverse sources and forms. These days, blogs, podcasts and online training programs are excellent sources of relevant and valuable learning.
Since Daryl wanted to help out others, he founded the Lion Zeal blog (and now with The Lion Zeal Show podcast), an excellent and useful resource for those wanting to learn SEO for their own businesses or make a fruitful business out of it.
Its aim and mission are to make freely available SEO methodologies and practices to build Private Blog Networks and provide knowledge, training as well as inspiration and support to SEOs and digital marketers in their journey towards building their business.
Through their digital marketing blog and podcast, Rosser shares his learnings, insights, and experiences that brought him and his clients success. Moreover, as he gets to interview experts from the digital marketing and SEO industry, the knowledge and information he shares aren't just stories but real and effectual approaches and practices to growing your business.
Other than that, Rosser also offers a 6-week training program with a 365-day money back guarantee for digital marketers and SEOs looking to start building their own digital marketing consulting business with less clients and a bit of amount of marketing and work, but extremely lucrative. Many have taken the program and were successfully able to build their own SEOs and digital marketing consulting businesses.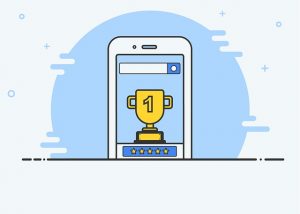 Their Outreach Services
Lion Zeal do outreach for websites as well at no minimum order size and provide completely unique links with no database or pre-arranged relationships.
Real Outreach-Based Guest Post. With their Guest Post service, not only do you get a 1,000-word niche-relevant and quality content but also permanent link placements on real websites, a 1,000+ minimum web traffic and 30-60+ Ahrefs Domain Rating.
Real Outreach-Based Link Insertions. Again, you are provided with permanent link placements on real sites with good traffic when you avail of their Link Insertion service. Get 200+ minimum traffic and 30-60+ Ahrefs Domain Rating.
High Quality PBN LinksQuality PBN Links. Link Zeal's PBN is private so their domains aren't shared to the public. Each of their site is monitored and checked for footprints as well as index status, but above all, it actually gets results. For a one-time-only payment, you get a lifetime link from their private network with an average site age of 8 years, an average Referring Domain of 35-70, and an average Ahrefs Domain Rating of 10-20.
Bottom Line
Since Daryl established his own SEO agency, he knows first-hand how it should go and what are needed to see results as he himself practices what he preaches. With Lion Zeal, you are sure to get genuine insights as well as effective SEO methods and outreach services. Daryl is proof that success could come and be achieved at any age. You can be like him as well as the people and businesses he was able to help. Visit Lion Zeal, learn from the best, start your own business and watch it grow.