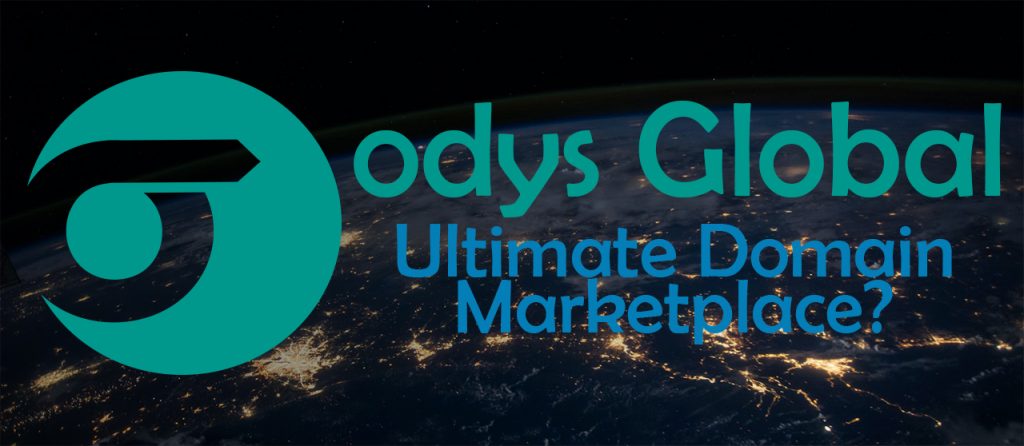 Old domains are instrumental toward boosting your website ranking that's why many SEO professionals are buying old domains and Odys Global is one of the places to be. What's with this marketplace and why buy here? Let's find out.
How global does Odys Global could be?
Have you ever wondered why SEO groups are buying old domains? Many have overlooked the value of the old domain and some don't even know of its value.
Old domains were once active websites. There are lots of reasons why domains go offline. But there are two major reasons why these domains are offline.
One, it could've been left to expire and never renewed again by its previous owner. Two, the domain could be penalized by the search engine and is shut down.
But, why are we going to buy old domains anyway?
Value of Old Domains
Whether the domains are newly expired or have been expired since from long ago, all these previously active websites have gained or have ushered organic website traffic.
Organic website traffic meaning the number of people having their way, or have visited, or have actually stayed on the pages of those old sites.
Since these old sites have active traffic on them, that means these domains also have website metrics like domain authority, unique referrals, trust and citation flow, and many more.
Now, we know that old domains have real value that you can funnel to your website, how then we determine which has value and which has none?
Why Buy?
Knowing that there is a value that can be juiced out from old domains, that also means that there are reasons to buy some.
Authority Site Building
Website ranking is reliant on the domain and page authority (PA/DA) of the actual money site, as well as the PA/DA score of the backlink sources. SEO hackers and geeks utilize this and one of the techniques are building authority sites on purchased old domains that already have good PA/DA score.
Farming 301 Redirect
Since the old website has previously existing pages and links, some of the links are gone broken and so, SEO practitioners are channeling these broken links by doing 301 redirects.
By 301 redirect, broken URLs are being pointed to their main or money site and yes, the metrics are also being channeled towards the main money site and its pages.
Choosing Old Domains
For beginners, it could be very hard to find and segregate which old domains are valuable and which are not. For pros, it's might still be tricky especially that gray hat SEO practices are changing every year.
Nevertheless, buying old domains should be done smartly to avoid wasting money on trash old sites knowing that there are millions, if not billions, of old domains that are readily available for purchase.
What are our key factors to know which has value?
Domain Authority/Page Authority Value
Moz developed a metric that will predict how a website or a page would most certainly rank on the search engine when a keyword is searched and this is what we call as Domain Authority and Page Authority. This score is the aggregate score of all your site's metrics.
In buying old domains, this is the first thing you have to check as this is your overview of how strong the old domain you want to buy was.
Domain Archives
It would be great to also check the website's past activities such as when it was last active, how much was the traffic, which pages in the domain were most visited, and so on. This will help you strategically using the old domain you are to purchase.
Chinese/Russian Backlinks
Whilst it may appear that the domain has a good rating, you would still want to check if the old domain you want to buy has Chinese or Russian Backlinks. Domains that have plenty of non-English backlink sources could be banned or penalized domains, the reason why it was shutdown.
Also, it can pose some security concerns over your whole domains and so, avoid old domains that have Chinese or Russian backlinks.
Odys Global as your Marketplace
We could write more items on the list of factors to check on smartly buying old domains but that could just give you an information overload. After all, there are great places to buy old domains that will do much of this tedious research and comparison amongst millions of old domains for sale.
And with that being said, Odys Global is your ultimate domain marketplace! Averaging at 4.8 stars on reviews across the net, what could possibly the edge of Odys Global against other domain marketplaces?
Domain Seller for SEO
There are lots of other old domain sellers but most of them assume that you have done your research or some, are just simply a place for you to buy domains and don't care about what's your purpose of buying a domain.
Odys Global isn't your typical domain marketplace. They curate aged domains that are of high authority value and they've already done much of the research and comparison – NICHE RELEVANT.
Network Empowered
Odys Global is an extraordinary domain marketplace as it is an Invitation-only agora of extraordinary webmasters and domain owners. That means you can only purchase premium old domains and you're also getting in touch with other high-value webmasters.
Remember, your network is your net worth.
Global
Wherever in the world, Odys Global has a collection of the best niche-ready aged domains so whoever the client is, whatever language they speak, they can count on Odys Global to get domains that are tailor-fit to their website needs.
Amazing Support
Odys Global provides amazing after-sales support that will ensure you're getting the most out of the old domains you've purchased, your website SEO working and kicking off your website rank, and gives a forecast on your potential profits on your SEO campaigns using the old domain you've purchased from them.
Our Recommendation
There are only a few marketplaces like this that the marketplace itself is a community of elites in the field of SEO. Not just that, but also this marketplace of aged domains is the agora for SEO practitioners from beginner to expert.
Buying aged domains from Odys Global will lessen your effort for doing lots of research as they've already done it for you.
With the network and support from Odys Global and the community, you're not only getting to buy SEO-ready domains, but you're also getting a strong network of webmasters that is very beneficial towards your website ranking and your business growth,
We can talk more about how great Odys Global but it would be best if you're to try it for yourself so go and check Odys Global and buy your first old domain from them.