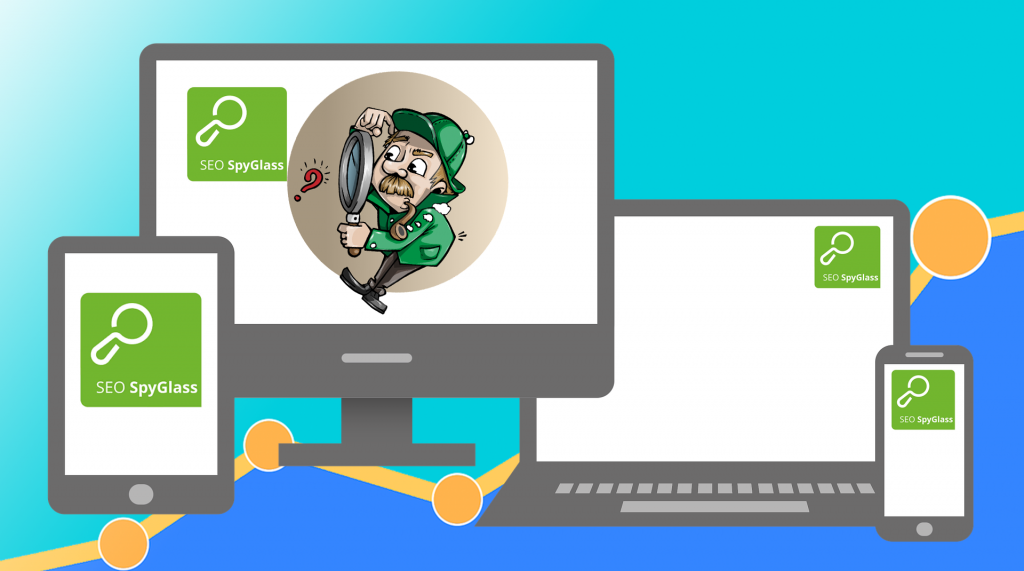 Now that a huge volume of the market is found on the web, a lot of products and services are now competing to saturate the market and make strong brand awareness. One important element on strengthening your online brand presence is by having a strong foundation in link building – and that is your backlinks.
On a surface level, establishing backlinks could seem to be easy but, establishing valuable ones requires technical knowledge and skills to do so. SEO Spyglass is a tool that can help you do your backlink building strategy and of course, we always ask the same question, what does this tool could offer?
A Closer Look Through SEO Spyglass
One of the important factors that affect your position in the search engine results page is your website backlinks. Bear in mind that if you are aiming for a better brand presence online, you should aim to get the first spot in the SERP as it is the very spot where most organic traffic comes from.
Moreover, being the top link in the results page leaves the impression that your site is credible and has the most valuable answers to questions that search engine users have in mind when doing a query.
What are backlinks in the first place? These are links from other websites that point back to you. For example, another website of your same niche used one of your online articles as a reference to their posts, or maybe your blog post is shared on some social media platforms.
These links are like "word of mouth" that pretty much says your site is a reliable source of information. It may sound simple but there are a lot of factors that search engine algorithms are considering. This is what SEO professionals are analyzing and utilizing to the benefit of the sites they are handling.
Strong Backlink Factors
There are backlinks and there are also Valuable Backlinks. Yes, that means not all backlinks are valuable and to some extent, some backlinks do more harm than good. How can we determine which are valuable and which are not? Here are some factors that we'll name as they can also be maximized by SEOs.
Anchor Texts and Keywords
In the early years of the web, the algorithms are quite primitive that SEO hackers were able to exploit the loopholes to benefits their websites and one of those is the combination of keyword stuffing and anchor texts.
Why does anchor texts have a bearing? Backlinks are crossing through texts. As the word itself, anchor text is where you hook up a hyperlink. Before, SEO hackers are exploiting this and stuff their articles with exact keywords and use most of those as anchor text which is an act of spamming.
However, with the improvements in the search engine and to set an equal footing on the competition, algorithms can now detect spammy behavior on backlinks and penalizes it. With that in knowledge, there could be old domains that contain an overwhelming number of backlinks but has no real value.
Page and Domain Authority
This factor tells about how legitimate your domain and its content is. Page Authority (PA)/Domain Authority (DA) metric is a predictive score on how a site would rank in the SERP and is affected by all SEO techniques combined.
This factor weighs a lot on the quality of your backlinks as algorithms are made to take it into account considering that if your backlink source has a good PA/DA score, that implies that your sources are of good quality and thus, it also reflects on your website as well.
Citation Flow and Trust Flow
This metric predicts how influential your content is on your niche. This adds up to the value of the backlink in the sense that the algorithm can determine whether your contents are trustworthy and thus, can be a viable source of information.
SEO Spyglass: Seeing Through the Factors
With all those factors to consider, one might think that there a lot of jobs to do. That's where SEO tools come to our convenience. One of them is SEO Spyglass and this is a helpful tool for SEO geeks to see through the backlinks, strategically plan, and roll-out your link building campaign.
Now, what are the special feature that SEO Spyglass has that made it stand out against other tools?
Supporting Wide Variety of Search Engines
Google, Yahoo, Bing, yes most of us know these engines but there are many more search engines some are global, some are local, and SEO Spyglass can support 426 search engines available around the world.
Tailor-Fit User Experience
While this tool might look a bit old with its user interface having the look of software that is made for Windows XP, this tool is not old when it comes to functionality.
SEO Spyglass lets its user to tailor-fit which specific SEO Report to show, sort the reports based on their homepages of if they are from forums or blogs, and personalize the reports.
Plus, this tool works on Linux, Mac OS X, and of course, Windows.
Straighfoward and Specific
SEO Spyglass has a straightforward approach to processing your backlink investigation. Starting with having knowledge of your competitors, you can directly search for them and get information on their backlinks. This can help you where you can source your backlinks.
The interface itself will show you exactly what you want to see making the task of doing backlink research and planning a lot easier especially with the calculated backlink value being shown, traffic value, as well as
All Valuable Data
With SEO Spyglass, you can find data that can change how you implement your link building campaign towards hitting the top spot in the SERP. Some of the valuable data that you can gather using this tool are:
PageRank Score
Keyword Anchor Texts
Page Titles
Homepage Links
Calculated Backlink Values
Our Verdict
We've come across a lot of SEO tools that are available to help every SEO professionals or geeks alike. One thing that we can emphasize is that the old interface actually made it more user-friendly. With the tool being straight-forward, beginners and advanced users would enjoy using this tool.
What's more? You won't break the bank just to have this amazing tool making it a viable option for start-ups and for those who want a cost-effective tool.
We can recommend a lot of tools but the decision still lies on you so, to learn more about SEO Spyglass, time to check out their website, and see the features for yourself and start working on your campaign towards your goal of hitting the top spot of the SERP.