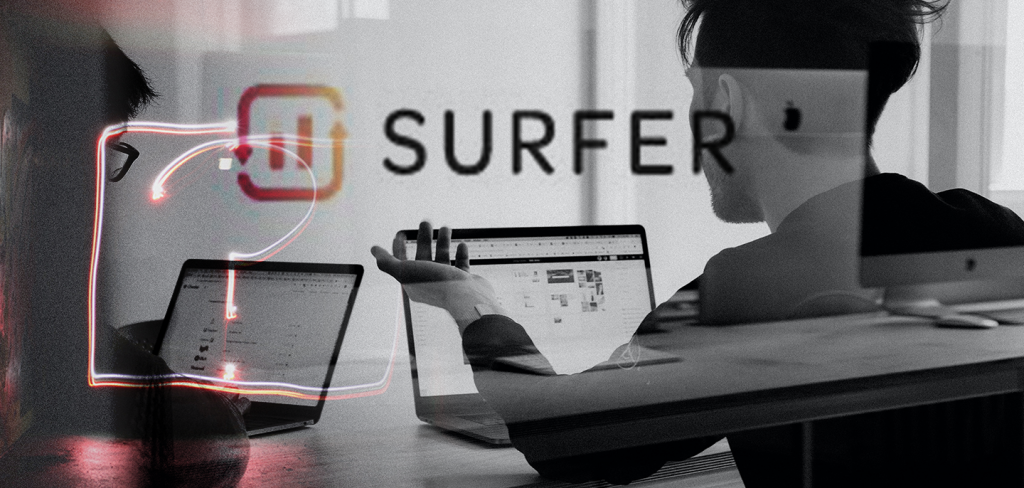 The Internet is flooded with lots of websites and by using powerful tools, you can emerge as the one at the top of the results page. Surfer SEO is one of those. What it can to your search rankings? Let's find out.
What does Surfer SEO got for my SERP Rank?
Your website could be about news, brand, celebrity, or pretty much just a hobby site you want to put across the web for everyone to see. Of course, you most likely have a niche or a certain keyword that you want to type in and find your website first on the list. You might think it's as simple as that, but, it ain't.
Search engines follow an algorithm in order for them to show the most reliable and useful results for the users. Now that the web is full of domains and pages, search engines have made the algorithm better by analyzing different factor to which they can consider which pages and links should be placed in the SERP
Now, if you are venturing out on the web to promote your brand, whatever your products or services may be, the competition is just ever-growing and it must be your aim to be on the top of the search engine results page to gain a better fraction of organic traffic from web surfers.
Hitting the mark requires a lot of SEO knowledge, implementation of different SEO techniques combined, and powerful tools that can drive your search ranking higher. So today, we are going to explore what can Surfer SEO can do to your domain and pages.
Important Ranking Factors
As we dig in to know Surfer SEO more, we first want to see what factors are crucial to drive your website rankings higher and put you on the top. You might have come across these, but this will help you get to know what Surfer SEO is capable of doing.
Keyword and Keyword Relevance
First things first, Keyword. This is the very first thing being typed in the search engine as the user surfs the web and look for answers on tons of questions running in his or her mind.
From the keyword being queried in the search, web crawlers begin to follow the trail of all domains and pages that has the exact same words on it, words on sentences or phrases that are in the contents, follow the links that are embedded on the keywords, and many more. Yes, that is really a lot.
And what else? Keywords have more than 10 different types that determine how relevant content is to the keywords being searched and that compared to other content as well.
A powerful webmaster and SEO hackers would always do keyword research for them to know how they will engage the domains they handle to drive it to the top of the SERP.
Contents
As the saying goes, Content is Kind, this is a fact especially in terms of websites and SEO. It is the content that surfers are looking for as they browse the web on all sorts of things they want to search for.
In the context of SEO, content isn't just a write-up that is published on the web that you read on a WYSIWG or What-You-See-Is-What-You-Get form. Search engine algorithms have a way to analyze what the content has, how it was structured, how it was designed, and how relevant the content is to name a few.
This means that the number of words, numbers of keywords stuffed in the article, images, its accompanying alt text, length of the article, different HTML elements, and the number of links passing through the content itself through backlinks and anchor texts, all account to the algorithm for it to determine who tops the list.
Authoritativeness
The last factor that we want to emphasize is authoritativenes.
One of the enemies that we are facing in the Age of Information is Misinformation. Now that everything can be searched with our fingertips, people who want to mislead others are also lurking across the web spreading wrong information and fake news through the means of misleading content.
Also, criminal hackers who want to do identity theft, steal financial data, and other illegal acts lure on websites using bogus contents through click baits.
While those above are being chased down by authorities around the globe, one sure thing is that search engines would not put those kinds of sites on the top of the SERP because they lack authoritativeness.
In the context of SEO, authoritativeness also provides a signal to the algorithm that your domains or its pages are the most relevant search through the backlinks coming in and out, where those backlinks lead and came from, and on how many times your URL is being used as a reference as classified on the 3-Tier levels of backlinks.
Authoritativeness is one of the major criteria for the search engine algorithm to show your link in the SERP. This can be tweaked with proper analysis, content creation, and supplementary SEO techniques.
Who is Surfer SEO
In order for you to hit the target, you must deal with the aforementioned ranking factor using carefully studied, planned, and effectively implemented SEO techniques. That should be difficult, you may say, and yes it is especially if you are to do it manually.
But, worry no more because with the continuous development of programming and with the help of other data scientists, a lot of tools for doing the tedious jobs of data analysis have been created.
Surfer SEO is on-page optimization and website analytic tool that is cloud-based. This tool is well-known for its efficient data-driven analysis that can give a webmaster a comprehensive view of what his or her site needs to rank highest in the SERP in comparison to other websites that are already in the results page.
This tool is programmed to observe over 500+ on-page signals which search engine algorithms track in order for these to produce the best relevant results to all search queries. Surfer SEO is going to deal with the tedious data analysis jobs for you.
Powerful Features
Let us take a run-through on what powerful feats Surfer SEO has that help your website ranking be driven up the SERP.
Keyword Surfer
Keywords being a vital part of SEO optimization for your website, Surfer SEO got your back with its free Google Chrome extension that can give you a quick view on the statistics of keywords related to your website brand or niche.
Installing this free Chrome extension can help webmasters and SEO practitioners like you see everything on a single window which is very handy.
The Monthly Search Volume together with the Cost-per-click detail will show up as soon as your type your keyword. This metric will give you an upfront insight on which keywords would be great to us on making relevant contents for your website
Once you hit the enter key on your keyboard, the search engine results page will give you the pages that rank the highest on that instance, and on the right pane of the screen, you'll see the Keyword Idead which are related searches.
Related searches are hints on what other keywords could help you with writing your next article for your website. You can see its value on how Google users similarly use these related searches to lead to their intended result and also, the volume of searches on those related keywords.
This free Google Chrome Extension is also capable of collating valuable data that is ready for exporting to a CSV file and for download for future use. Very time-efficient!
What else does this freemium extension have for you? It has a Traffic and On-Page Data that gives you an overview of competitor pages and domains. You can get their word count, the volume of organic traffic, as well as exact keyword usage.
Getting the aforementioned data will help you plan your next link-building implementations and will also give you a clear guide on how you will effectively create your next articles.
Keyword Research
You might already know how tedious it is to do keyword research and this can't be skipped if you really want your website to rank higher. Surfer SEO has just stepped up its game with its reversed-engineered keyword research tool.
The Keyword Research Module of Surfer SEO lets you create a review on relevant keywords or key phrases that is based on a comparison between pages and domains that are on the results page.
You can also get to analyze the user's intention, meaning, what they really want to see or what they're really looking for, as Surfer SEO was reversed engineered to perform this. This can greatly help you in creating high performing content that alone can drive your organic traffic higher.
You can make direct action within the search modules such as to create a SERP Analysis and review all competitor's websites or create contents that are guided based on the data gathered and insight made by this tool.
Aside from what has been stated, Surfer SEO will make an easy-to-do action plan for you that you can implement on your SEO campaigns. A very straight-forward tool!
SERP Analyzer
This hailed capability of this SEO tool has an algorithm based on an expert-level SERP analysis that observes every inch of website detail of over 500+ signaling factors. Some of the vital factors that Surfer SEO SERP Analyzer checks upon are:
Page Speed

Page speed affects the time spiders are able to check across your whole website as well as the amount of time a user would take to have your page loaded onto their browser. With this, search engine crawlers are programmed to give better scores on pages that load faster as it affects user experience as well.

This metric will help you consider where you host your website, how you design it to name a few.

Referring Domains & URL

Getting your competitor data on their link building strategy will help you outsmart them and climb the higher spot on the SERP.

Content Structure

You get to see how top-ranked pages were structured such as the number of heading, meta tag structures, and word length. A very valuable data that will help you create powerful, highly efficient content.

NLP Sentiments

NLP or Natural Language Procesing is an application of artificial intelligence that allows the computer to understand how real human language interacts. To some, this feature isn't that valuable, but this is one of the factors that will shape the future of the SERP.

With NLP Sentiments being checked upon on SERP, you get to see not just a Page Authority/Domain Authorit predictive score, but rather, you get to see how really these contents are being appreciated or not by real human users.
Having all those data mentioned above, you are also having the upper hand against your competitor on strategizing your SEO Campaign such us implementing link building and content creation.
All of these data are from those domains and pages that have already made it to the results page meaning, you are spending less time analyzing because the tool did for you.
Content Editor
In the world of websites, content is your investment towards a powerful website and you cannot fully maximize Surfer without its powerful Content Editor.
It is capable of recommending you the ideal word length, a number of headings, the number of bold words, the number of images to embed to your blog posts, which keywords to use, as well as the usage of LSI or Latent Semantic Indexing keywords, that will surely pump up the value of your contents.
This tool also helps you optimize your old post so that no content should be straightly going to trash.
SEO Audit
Scrutinize your own domain. Find what should be removed from your domain like pages that have no real value that only adds to the clutter slowing your overall page speed and how you should improve your content creation from the word length, number of headings, proper usage of keywords.
This will greatly improve your domain and page speed, your authoritativeness, pretty much your overall website performance which will lead towards higher SERP rankings.
Is Surfer SEO Valuable?
How is this tool really valuable? Is it really worth the cost? These questions are common as all of us want to get the most out of every penny we spend. Aside from the powerful feats that Surfer SEO has, what else does add value to this tool?
Pricing and Flexibility
You can either opt to a monthly billing or annual billing with Surfer. While some would go for a prepaid-like billing, this billing flexibility allows a wide spectrum of users, such as from hobbyist to enterprises, to choose which suits their budget and their usage requirements.
The pricing is cheaper if you'll go for an annual term that amounts to a saving of up to a thousand dollars.
The Hobbyist plan starts at $29 offering some of the powerful feats of the tool. We could say that the most cost-efficient plan especially for freelancers, start-ups, and small businesses is the Pro plan.
Subscription Support
While there are lots of SEO tools available online boasting tailor-fitted functions to overly complex functions and user interface, only a few have after-sales support.
Surfer SEO has tons of knowledgebase resources that will help beginners and professionals alike not only on using the tool but also on their SEO campaigns as they venture towards the goal of getting better ranking.
Some of their support includes Weekly Walkthrought, basic "How to Use" tutorials, SEO Roast Webinars, and a collection of blogs that can provide information on how to improve your SEO practice.
Aside from the tool itself, Surfer SEO offers Advanced SEO Course and SEO Copywriter Course if incase you want to upskill.
Our Verdict
We at T-ranks always aim to put your website on the top and thus we never stop looking for what tools and resources could help your website be driven up. And in this review, we find that Surfer SEO is a must-try tool. Why?
First and foremost of course is its powerful feats that you can consider to be a one-stop tool for your overall SEO needs. It covers every crucial factor to help your website rank higher from keywords, content creations, to an overall search engine optimization.
Second, the cost of the tool is an absolute best buy as it is affordable considering what the tool is capable of doing. Aside from that, terms are flexible.
Lastly, it is undeniable that this tool has already gained a good reputation in the market with lots of top digital marketing agencies recommending this tool as one of the instruments towards a better search engine results page rankings.
Regardless if you're new to SEO or you have been doing this for life, this tool is very handy and cost-efficient.
We could make a thousand more reviews about this tool but experiencing its capability first hand will still be the best so check Surfer SEO today and give it a try.