Finance SEO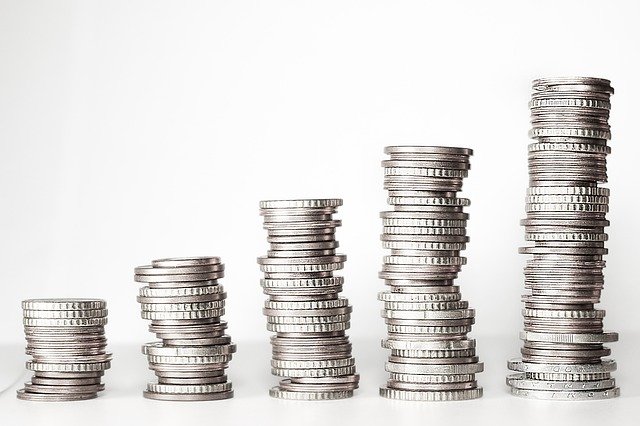 Search Engine Optimization has been playing a major role in improving brand awareness of many businesses and that also includes Financial Services. How does Financial SEO shape the world of finance?

SEO and its effect on Financial Services Brand Awareness
Financial Services are now becoming more prominent as a lot of people are understanding the importance of wealth management. Globally, people are becoming more and more financially literate which equates to an ever-increasing demand for professional financial management services.
Whilst the demand for these services is on the rise, the transition of the market to the digital era is also happening in a fast-paced manner. People are spending most of their time on personal handheld devices or personal computers and almost all of the major financial transactions can already be done at the touch of the fingertips.
This means that the arena of brand competition on financial services is not brought to the web where the competition is very high and the goal is being the first to be on the SERP to gain organic traffic and thus, spreading better brand awareness.
Overview on Financial Literacy
According to Investopedia, Financial literacy is defined to be the ability to understand and effectively use financial skills such as budgeting, financial management, and investing.
According to a survey conducted by the S&P Global Financial Literacy group, the top 10 countries with high financial literacy scores ranging from 63 to 71 percent are mostly in Europe and North America with a population of approximately 1.2 Billion people.
What is "Financial Management Services"?
You might have come across some financial advisors, fund managers, asset managers, or bank managers. All of them are part of this industry and these professionals are knowledgeable about how money works.
Also known as Wealth Management Services, are services provided to clients that deal with the handling of money, properties, assets, and other forms of transactions or dealings that involves finance, simply, money.
What is Finance SEO?
Search Engine Optimization is the process of optimizing the algorithm of the search engines to make your website top the search results engine page. Relative to financial services, this has the power to increase the brand awareness of the market in your favor.
Since financial management services are a sensitive kind of job, anyone who looks for a service provider is surely looking for highly-reputable individuals or a group of professionals. This industry relies heavily on trust and professional portfolio.
Financial Service Industry before the Digital Age
Before, with the help of the legacy media, most of these professionals promote their services or brand name through broadsheets, classified ads, radio and television commercials, handling pamphlets and calling cards, and lastly, through personal networks.
As we are continually transforming into a fully digitized world, legacy media are quickly changed into various kinds of web-based media such as social media networking sites, websites, video, and audio streaming sites, as well as blogs.
That can be attributed to the fact that most of the people are on the internet and the market is now brought to the digital world. One major evidence is the number of people subscribed to a certain social media networking site having 2.7 Billion active users.
Importance of SEO to Financial Industry
With that being said, wealth management service providers have to engage this huge population of the online market if they want to thrive in this new era.
It includes the utilization of social media networking sites, the creation of websites, improving infographics, advertising on video streaming sites, as well as posting videos on video streaming sites.
But this is just the beginning. One must need to be on the top on the search engine results page to gain much traffic. This is where SEO comes to play a very important role.
With SEO, you are making good use of the search engine algorithms in your favor, driving your websites to higher rankings and thus gaining anywhere around 7.22 to 18.2 percent of organic clicks if you land on the top three rankings.
Effects of Good Financial SEO Practice
There is more to just gaining much organic traffic on practicing good financial SEO.
The algorithm of search engines is an artificial intelligence that where it is capable of determining which websites are bogus, spammy, or even harmful, that's why we are getting a notice on our browser before we enter a suspicious website.
Page Authority/Domain Authority
One important SEO score that affects website rankings is the Page Authority or Domain Authority. This predictive score developed by Moz is dependent on the overall SEO performance of the website and gives a prediction on how likely your website would rank on the SERP.
This score also considers if your website has a significant presence on social media networks with good reviews. Meaning, a better PA/DA score not only boosts your website rankings but also gives an impression that your brand is credible.
Trust Flow/Citation Flow
This metric developed by Majestic SEO is based on the number of 3rd party websites that are using your website URL as their reference in the same manner as to how we understand the word of mouth.
It is also dependent on how many trustworthy links your website is pulling as its reference.
A good TF/CF score means that your website contents are trustworthy and its contents are reliable information.
Best Financial SEO Practices
There are lots of SEO techniques that can be employed in conjunction with each other for you to feel the effects of SEO on your website rankings.
Based on our practical experience, here are some best practices that will have guaranteed significant results if done correctly.
Maximizing Social Media and Google My Business
Create a business page on Facebook as well as on Instagram. You might as well use Twitter. Also, make your business easy to locate in Google Maps, and make good use of Google My Business.
All of these pages and accounts can be linked together and this will establish your business presence on the social media networking sites, which acts as your doorstep towards significant organic traffic.
Having a GMB profile will solidify your presence as you are easy to locate in Google Maps, with all necessary business information such as contact numbers, websites, and social pages are visible.
Users can also rate you here and of course, good ratings equate to better online credibility.
Make Your Website User-friendly, User-Optimized, and Secure
Your website must be responsive may it be used on desktop computers or mobile devices. Optimize it in a user-friendly manner that it is conducive for everyone to use regardless of age and knowledge on user devices.
Also, keep your page optimized so it loads fast, and never forget to make your website secured. You are promoting a brand that provides financial services where money must be secured. That must also reflect on your websites.
Creating of High-Quality Contents
Study shows that most baby boomers are spending more time reading blogs and watching vlogs to gain updates on financial news and other informative or intriguing knowledge.
Keep it brief, make every word counts that even that headings are optimized to your relevant keywords, and always remember that you are only to divulge the truth to your future clients.
Financial SEO is a Must
Whether you're a bank, insurance company, financial advisor, or any sorts of financial and asset management individual or group, your brand success for the next three to five years will be directly affected on your presence on the web.
Today is the right time to start strengthening your online presence.