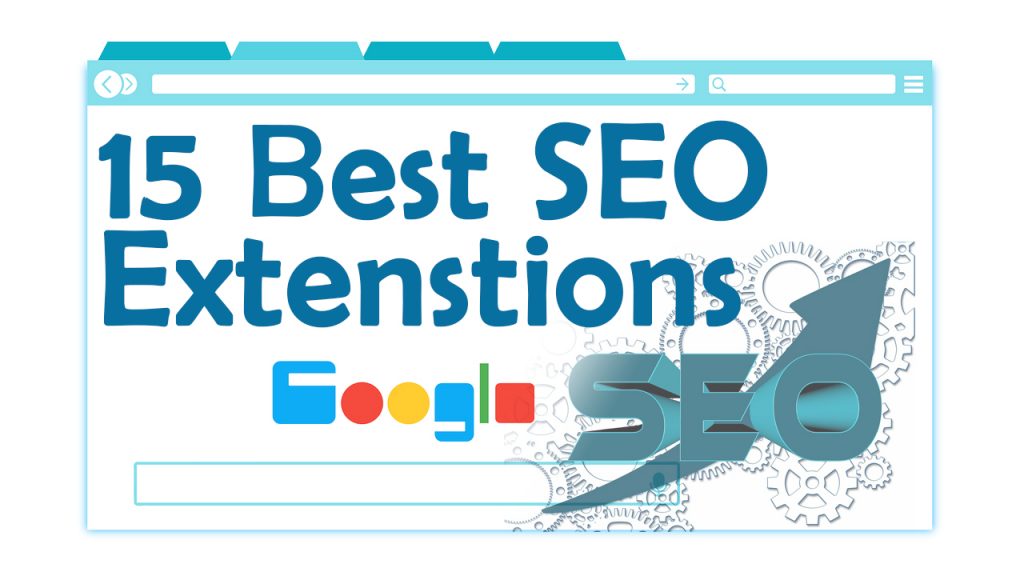 Browsers are our entrance to the vast realm of the internet and the most prominent of all the browsers today is Google Chrome. Google LLC has invested a lot to make the browsing experience smarter, faster, and reliable over time since its conception.
Today, the famed Google Chrome browser has been setting the standards and the trends on how browsers should work to the utmost benefit of its wide range of users.
One of their innovations is software add-ons also known as Extensions. These supplemental lightweight software help improve the functions of Google Chrome.
SEO-Enhancing Chrome Extensions
With the advent of the internet age, the world has never been this interconnected that every information from everywhere is available every moment, thanks to internet technology. Using the browsers readily available on our PC sets and handheld devices, we can enter the web that is full of trillions of information.
Google Chrome has 69.19% of the global market share according to Net Marketshare and it simply tells us of who's leading in the development of browsers. That also means that as SEO professionals, most of the standards, algorithms, and technical models we follow are based on Google Standards.
And what we got today are the 15 Best Chrome Extensions that will surely improve your SEO from planning to implementation.
Extensions, Extension, What are those?
Before we proceed, let's be familiar with what does extensions do for us. These are small software modules that have the ability to modify the user interface, user experience, and some functionality of the browser.
Google Chrome, Mozilla Firefox, Opera, and Microsoft Edge to name a few are capable of having extensions installed to them. However, it's always Google Chrome who has many extension developers since, as we've said earlier, they get the majority of the market shares that means, they have the majority of the users.
Now, in the context of Search Engine Optimization, there are lots of software developers around the world who have developed small software modules that work best in aiding the practice of SEO. These extensions are capable of, let's say pretty much, practical artificial intelligence. Sounds futuristic, isn't it?
How were we able to say that these software modules are seemingly an application of artificial intelligence?
Remember, SEO is an application of data science wherein we rely on data trend, from these we create forecasts, and with enough data analysis, we get to conclude the strategy on how we are to utilize the algorithm for our benefit.
Top 15 Best Chrome Extensions for SEO
Of course, there are lots of extensions available for diverse functions and purposes. To help us with our SEO campaigns, we researched what Chrome extensions you should have that will improve your SEO jobs.
To further narrow down the list, we categorized these extensions on its purpose so you can easily pinpoint what you need right now.
Keyword Research
Link Building
On-Page SEO
Technical SEO
Multipurpose
Here are the top extensions.
Keyword Research
Keywords Everywhere
You must have encountered this somewhere when you are studying how to make efficient anchor text placement, what perfect keywords to use to hit the top spot in the SERP, or maybe you just want to improve the article you're writing and increase its traffic.
Keywords Everywhere is a very handy Google Chrome extension. It is lightweight, straight-forward, and once installed will show up on the right pane of your Chrome window. It will provide you data about related keywords, people also searched for, and has functions to download metric data which cost cheap as well.
And by the way, Keyword Research is the most recommended by most SEO personalities for an extension of its purpose.
Keyword Surfer
This freemium Google Extension is capable of providing SERP data, from keyword analysis to On-page SEO. We placed Keyword Surfer on this category since its primary function is to provide the user with an overview of which keywords would be the best pick to use in anchor text and article blog writing.
TextOptimizer
Trusted by almost 30,000 SEO professionals, this extension is something you might want to check with its easy-to-use interface, keyword research-focused functionality, and a really helpful tool in improving your article effectiveness.
Link Building
Majestic Backlink Analyzer
Backlinks don't just have to be plenty, it should also be of value. What do we mean by that? There are backlink sources like low trust value link farms that can do more harm than good to your link building campaign.
Take note that link building is one of the vital steps in strengthening your position in the SERP.
Majestic Backlink Analyzer is part of the MajesticSEO suite of powerful tools that many SEO professionals use and recommend as well.
Link Research Tools (LRT)
One of the prominent of its kind, LRT is a powerful tool for providing metrics such as the number of page backlinks, trust value, domain authority value, and also to get sources of valuable backlinks that can boost up your own website.
LinkMiner
It's not just linking you from one page to another or having your page linked in the same manner. Sometimes, there are changes from backlink sources and that means you might get lots of 404s in the long run.
That's where LinkMiner comes to play. This powerful extension can map broken links while getting the data of your link juice volume.
On-Page SEO
Impactana
If you're into social media marketing, or as well as doing campaigns for a stronger brand presence, you must check out Impactana. It has its own metrics called "Impact" and "Buzz" which gives a predictive score of how would it is impactful to social media users and how much buzz it creating sparking organic traffic and engagements.
SEO Peek
The name says it all. Using this extension, you will be able to have a sneak peek of important on-page SEO factors of any website you're currently in.
Data fetched are the content structure like the H1 headings, paragraphs, meta description and keywords, page title, as well as its source codes on the back.
SEOInfo
Capable of doing the basic job of any on-page SEO tool and with SEOInfo, you also get to see the page loading speed as it has an Audit Module using Google's Pagespeeds Insight API giving you an ease of access to necessary on-page SEO data to improve your approach in implementing your campaigns.
Technical SEO
Google Lighthouse
Who won't trust an extension made by the browser developer? Google has developed this open-source module to help SEO professionals get an overview of the website quality in the aspect of website development.
It's free, reliable, and can audit any webpages so you can check how your website does, your competitor's website, and you can compare how to improve your approach tailor-fit to your needs.
User-Agent Switcher
There are at least 63.64% of mobile users browsing in Google Chrome on a smartphone and with most of the people are on their handheld devices, website developers have to make their websites responsive.
One helpful tool to use is the User-Agent switcher when you can see your website on different OS, Browsers, and screen sizes. Why is this important? An ugly website that does not maintain traffic. Your website should look great on browsers and smartphones and tablets.
Multipurpose
Ahrefs SEO Toolbar
If the most, we can say one of the powerful extensions to improve your SEO. Ahrefs is known for its SEO suite and installing a small program module version on your browser will make your life easier. This has a cost but it would be worth it.
MozBar
One of the leading and pioneers of SEO data analytics, Mozbar is another powerful extension that can provide you all-in SEO support without switching to different windows or tabs.
With Mozbar extension installed in your browser, you will be able to enjoy functions such as Keyword difficulty for content optimization, Page Optimization giving recommendation to improve page and site performance, as well as other vital metrics of websites that are on the SERP.
SEO Minion
Visiting their extension page will show you the seven (7) key functions of this extension. You conveniently obtain some of the most critical SEO factors such as broken links, SERP metrics, and On-page SEO metrics.
You don't have to switch screens and get drowned in lots of data. Just a simple extension that will show up easy-to-see locations of your window. Very handy.
Our Reommendation
Doing SEO is a tedious but enjoyable task. You gather data, you analyze it, and from your analysis, you plan and execute your SEO campaigns to boost your website rankings in the SERP and gain much organic traffic and establish a strong brand presence.
With the help of those powerful extensions we've listed, you're not only getting the important data you need, but you actually get it conveniently as your tools are directly embedded on the Google Chrome Browser.
Just like we always say, we can only recommend but the decision to install is at your fingertips so it's now your turn to see for yourself and reap the benefits of installing if not all, some of these top Google Chrome Extensions to improve you SEO.