What Is a Landing Page?
It's the first thing visitors see when they search for specific keywords. A landing page is an intentional, publicly available part of a website that can be explicitly optimized with the goal of generating interest and, ultimately, sales from a visitor.
A landing page is designed with eye-catching graphics, engaging headlines, and impressive offers. They usually contain images that are relevant to the offering and also have some form of social proof, such as testimonials or case studies. Landing pages are used for e-commerce and lead generation for businesses with no sales team and little time for marketing campaigns.
A common purpose of landing pages is to capture leads and turn them into customers. In order to do this well, they need to be designed with the right psychology at the forefront. They should be easy on the eye and provide an easy scrollable design so visitors can easily see all of their options without too much hassle.
What Is Landing Page In SEO?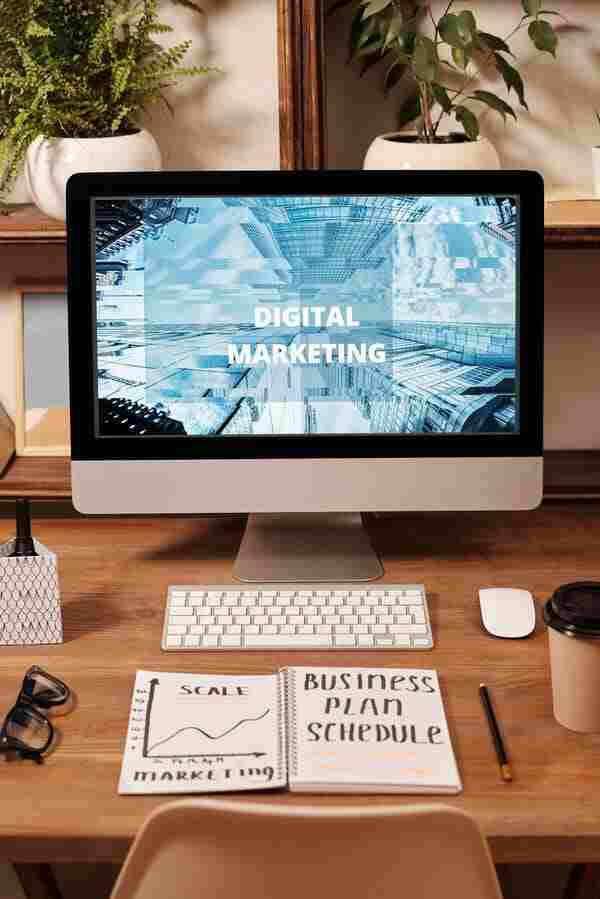 A landing page is an essential component of an SEO campaign. But you should know that landing pages are more than just driving traffic to your site. For e-commerce businesses, they can be where customers learn about the product and often carry a call-to-action button directing them toward the order form. This form is called a conversion funnel, and it's important this funnel be set up accordingly, or else the landing page will not be effective in delivering leads to your company.
Making your website visible on the first search results on search engines like Google can take time and effort, especially if you need more resources from other sources to pay for professional SEO services. Alternatively, you could create a single-page web design with all the potential information clients require in one place, like a custom landing page, and then send them to your site through paid advertising or organic optimization.
Organic vs Paid Traffic Landing Page
When it comes to organic traffic, it is important to build a high-converting landing page in order to achieve results. The landing page should also be optimized for mobile search and social media sharing. On the other hand, paid traffic can work well when you are looking for a quick turnaround on development and testing.
Building an organic landing page with the right design and structure is effortless. However, optimizing the pages for desktop and mobile searches requires spending a lot of time on SEO. On the other hand, you can create a simpler landing page with less initial time investment by choosing paid traffic as your advertising option instead of organic campaigns that require time-consuming SEO efforts.
This is like a free trial for sponsored traffic. Companies can check if their ads are working by seeing which paid traffic channels they spend the most money on, and it's typically a good idea to stick to these channels. Paid traffic provides results from ad networks that target specific keywords so companies can track which specific ads they need to invest in.
Influence of Google Updates on SEO Landing Pages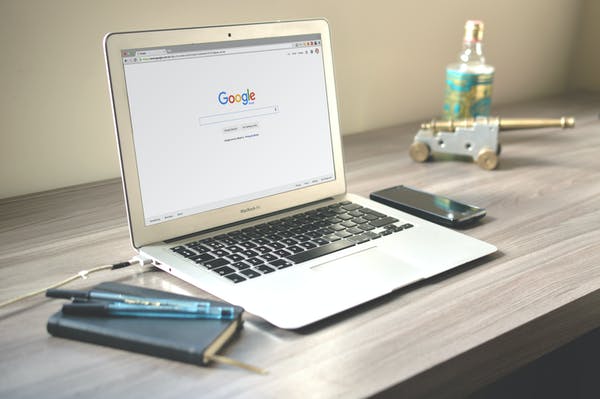 Many changes are happening to SEO landing pages as Google continues to update its search engine. They encourage websites to produce high-quality content that is not only informative but also highly engaging for users.
Google's search engine algorithm changes frequently. These changes are usually so subtle that end users and even experts won't notice. However, Google occasionally releases an update that attracts business owners and SEO experts.
Google algorithm changes can hurt website traffic and sales, and implementing SEO best practices is the best way to survive Google's algorithm changes.
Guidelines For Creating An Effective SEO Landing Page
Developing an effective SEO landing page takes work and can seem like a daunting task. However, with a few guidelines, you can create an effective landing page without paying for costly services such as Google's Adwords.
It also helps to use informative headers to grab the attention of your visitors and keep them scrolling. Make sure that your content provides value for visitors with relevant keywords that doesn't come off as spammy on your page. Landing pages are vital for attaining the best results. The main reason is that they are optimized for conversion and help create a successful online venture.
Self Host The Landing Page (no free 3rd parties)
Creating a landing page for your website or product is much easier than building an entire blog from scratch. The process is also faster and less costly as you don't need hosting services. The cost of hosting and managing a landing page is relatively low, making it affordable for small businesses.
One of the reasons you should use a self-hosted landing page is that if you choose to go with a paid option, you'll be able to use messaging specific to your brand and product. The advertising on a self-hosted landing page can be tailored to match the targeted audience and take on their emotional needs.
3rd party hosted landing pages on the other hand usually just mirror your domain on their servers. Compared to marketing and e-commerce.com sites where self-hosted websites offer more customization and flexibility, company hosted landing pages don't give you the flexibility and control you need for online advertising and sales. 
Additionally, hosted websites have difficulty of switching hosting providers without starting over and rebuilding your content.
Identify Your Target Keywords
Every website should have a list of keywords that they want to rank for. This helps you to understand the audience and their needs at a glance. It is not only essential for the success of your marketing campaign, but it also helps with optimizing your content strategy.
Keywords are the most important aspect of SEO. They are the keys to generating organic traffic through search engines like Google and are essential to any digital marketing campaign.
Plan Content In Advance
The process should involve writing a comprehensive list of topics, structuring the content according to the hierarchy of needs, and then brainstorming possible landing page SEO strategies. This can be a huge time-saver for both content creators and marketers. Planning content saves time, money, and risk. Plus, it will give you an idea of how to achieve your goals with a landing page SEO strategy.
Planning content in advance can be tricky because we're often still determining what will work best for our audience or their needs in the future. However, this is where analytics come into play and provide insight into what is working right now and what isn't.
Create Keyword Rich URL, Title, and Meta Description
Keywords are crucial for your website's success. You must use keywords in your URL (Uniform Resource Locator), title, and meta description so that people can find you. Keyword-rich URLs, Titles, and Meta descriptions can increase your organic traffic if you follow the right SEO guidelines.
URLs are the gateway to websites, and if your site has a keyword-rich URL, it will be more visible in search engines. Your website URL should always feature your keyword and include headings, sub-headings and meta descriptions that match the page's content.
Having a keyword in the domain name is not always necessary. It is optional, but it can be good to have a keyword in your domain name because it helps search engines to understand what your website is all about.
Use Schema Markup
Schema markup is a tool that helps in search engine optimization (SEO), powering up rich snippets. It can help improve your website's speed, accuracy, and performance. Schema markup was introduced to make the process of identifying specific information on a website more efficient for search engines.
It helps differentiate between different sections on content pages. It provides instructions for how to present that information in a structured manner to Google. It is an important part of SEO as it helps businesses improve the chances of ranking higher for specific keywords on the SERPs and have better click-through rates (CTR).
Spread Keywords Naturally Within The Content
It's best to ensure that your keywords are naturally present in the text. It's also important to use them frequently in a single document or even a single paragraph on it.
The natural keyword density of your website should increase as you progress through the document. This ensures you have enough room to include these keywords without making it feel like they are crammed into too small an area or not being included.
Build Backlinks To Your Landing Page
Building backlinks to your landing page is the first step in getting your company's website ranked on search engine pages. Building backlinks to your landing page has many benefits, such as improving SEO and increasing traffic to the site.
The acquisition of "juicy" backlinks for your landing pages requires time and energy. You'll need patience, hard work, and a well-thought-out plan for reaching out to people that takes social media analysis into account. On top of that, you'll need a wide network of influential people to pull off the job.
Begin by reaching out to bloggers, social media contacts, and websites that have shown an interest in you. After you've built up some positive buzz, it's time to expand your reach by partnering with a media outlet, or a publication that shares your interests.
Optimize On-Page SEO
On-page SEO is one of the crucial part of any website optimization. Content Writers should learn to properly update their webpages according to Google's latest algorithm updates, including keyword weighting and meta descriptions, title tags, etc.
Target keywords for your paid campaigns and organic search should be included in your page content. People should also find your landing page when they search for the keyword.
Here are the list of of most important on-page elements:
URL
Title
Meta Description
Heading Tags (H1, H2, H3 and H4)
Image Alt Attributes
Schema Markup
Create Value Packed Content, Not Just Fulfill Word Count
Value-packed content has many benefits. It allows you to increase user engagement and generate more leads. It can also help you achieve your SEO goals.
Content generation must be taken as a part of marketing tactics and strategies. The secret is to make people want to click on your links and check out your website by providing them with useful information they can use. Highlight what you are offering.
Improve Website Speed and CORE Web Vitals
The speed of your site is one of the most important metrics for any business. The load time of a website is one of the most notable metrics to know whether the website is going to be successful or not.
A good website needs to be quick. Otherwise, people will go elsewhere. This is where Core Web Vitals come into play. It helps you achieve your goal by giving you ideas on increasing your website speed and improving its conversion rate.
Google's page experience signals have been expanded into what they call "Core Web Vitals," which includes things like mobile-friendliness and HTTPS. These Core Web Vitals measure page load times, user engagement, and visual consistency. According to Google, these metrics are a great way to learn how to enhance the user experience on your site.
Create Clear Call-to-Action
The best landing page SEO technique is to create a clear call-to-action. It can be used to increase the visibility of a website and make it easier for visitors to make a purchase on that website.
Call-to-actions are the best way for your audience to get in touch with your brand. You need a compelling call to action on your landing page if you want organic SEO traffic to convert. This should be branded and placed in a position that catches the user's eye.
A common type of call-to-action is the "buy now button" that leads customers to make purchases. It would help if you placed this strategically at the top left corner of the landing page.
Conclusion: Is Landing Page Important In SEO?
A landing page is a very important part of SEO. It is the one page where all the attention from the search visitors will be focused on your website. If a landing page doesn't exist, it isn't easy to bring in new visitors and increase conversions.
They work by displaying a specific message to all potential customers who click on the landing page. This is done by placing ads, images, and text on the landing page. All these factors contribute to the different methods of SEO.
Landing pages are a crucial piece of the SEO puzzle as they are users' first point of reach. Landing pages create a sense of urgency and act as a digital push. Landing pages often get noticed even before content goes live on the web.
Poorly optimized landed page can lead to traffic loss and lower conversion rates which can result in revenue loss and damage to brand reputation. The conclusion is yes. The landing page must be taken into account in search engine optimization for best results.