Backlinks are one of the most powerful variables in ranking your website on the search results page that's why learning how to rank your website using backlinks will help you become more efficient on your SEO campaign.
Do You Need Backlinks to Rank?
The web is full of answers to almost every question a man could ever think and both questions and answers are increasing exponentially as time pass.
According to statistics, the sea of web pages is counted to be at 4.2 billion and they are housed all across the world through 8.2 million web servers online.
Imagining how plenty that is will give you a bird's eye view of how many web pages are you going to compete just for your webpage to get a click.
With that number of existing web pages, how do search engines determine which of them to show on the first page of the SERP whenever there is a search being made?
You might not believe this but digging into the history, as early as the 1990s, studies about ranking web pages have already been ongoing given the fact that in those days, the internet was not yet that ripe for global use.
By the time the internet has started to boom all across the globe, L. Page and S. Brin have already developed PageRank in 1996 at Stanford University.
This development has become the benchmark of Google search engine with them having it patented and still being used as of today for the algorithm of their search engine.
The PageRank algorithm is heavily based on the valuation of websites linked to one another.
Mathematical Computations were formulated using the valuation of links between pages where whosoever gets the highest value will rank first in the SERP. Of course, this is just an oversimplified explanation.
It might sound simple if it is illustrated using a tiny universe of 4-5 websites but as you've already know, there are billions of pages all across the web.
With the continuous developments to the existing algorithms, more and more factors have been introduced to provide a more accurate result.
These factors have now become the backbone of every SEO campaign as more and more webmasters are competing over the top 3 places on the search engine results page.
One of these factors is backlinks that are also known as "inbound links" or "one-way links".
By definition, these are links coming from a website outside your domain that point back to your website on your domain.
This is analogous to the network of people and how one person knows this and that person which sometimes we call referrals.
Now, these "referrals" will make sense as to why backlinks are important because every webmaster wants their domains, sites, and pages to Rank in the SERP.
Just as being a good word of mouth can make a business boom so as the websites need backlinks to rank higher on the results page.
However, backlinks are a double-edged sword that can also have a sour impact on your website and your whole domain.
Having a bunch of bad backlinks coming from spammy sources could lead to some serious problems to the point of having your website penalized.
With Google being the major shareholder of the search engine market, they have an established webmaster's guide that most SEO professionals are adhering to.
So, you cannot just simply buy tons of domains, make websites out of them and then link them to your main website like how the old link farms have worked in the early days of the internet.
Those link farms have contributed to a lot of trash pages and millions of penalized domains that have no value in the SERP and won't get indexed.
The webmaster's guide talks about how backlinks get value, how their value affects the site target site, and how backlinks, together with other factors contribute to the page ranking, which is all working through a mathematical algorithm.
Thus, the need to use backlinks also comes with having due diligence in doing research and might as well, employ the knowledge of experts in doing SEO.
How much Do Backlinks Matter?
Studies show that the top 3 results in the Google SERP gain the most organic clicks, with the top result getting a huge chunk of 33%.
This ranking is very important, especially with brands, news outlets, and e-commerce.
It is very noticeable nowadays that there are lots of e-commerce sites selling all sorts of day-to-day items thanks to the power of technology.
In the United States of America alone, the e-commerce market is accounting for around 707 Million US Dollars.
No wonder why retail and wholesale markets are trying to make the most out of the technological advancements where the conventional way of shopping has now become a habit done on a smartphone using fingertips.
Today, many products are relying on backlinks produced by-product review blog sites, guest posting on news outlets, and get it sourced from other reputable websites to boost their site rankings.
Some examples of where could this apply are on Amazon Listings, eBay, and Alibaba to name a few online shopping platforms.
Thus, having a good amount of quality backlinks will bring your website to the top and will help drive sales towards the product you are selling.
One reason that more and more SEO geeks become noticeably around and they are offering professional services.
One of the services they offer is doing backlink analysis that requires advanced technical knowledge on SEO as well as output-proven experience.
With various products comes advertisements and the legacy media is no longer enough to serve as a platform for brand saturation.
Brand saturation alone is enough to boost sales and with the power of the internet, becoming a trend has become a lot easier.
The idea of this brought forth some lines of business on the internet that a lot of people are trying to capitalize on and one of them is on paid advertisements.
News Outlets and hobby sites could gain much earning from ads if they are garnering the organic traffic being brought by being at the top of the SERP.
Legacy news networks have now gone digital and they are the huge takers on this venture since they've already established their reputation as a news brand.
With them making websites, they also attract online advertisers with them and that's another stream of income.
This is also the very reason why hobby blog writers are also engaging the website business and with their target niche, they attempt to rank.
Another business is the website development industry since brands as well could benefit a lot to saturate a target market if they are always getting the top rank on the search engine results page for the niche that they belong to.
And ultimately, the business of creating PBNs and Backlink service providers have become a thriving trade today.
While PBNs are sometimes considered to be a black hat SEO practice, there are loopholes in the algorithm that SEO professionals can exploit.
This gives PBN builders and backlink sellers a way to make PBNs a gray hat SEO solution where they can offer a quicker way to level up the search rankings of a site without putting it into serious trouble.
Your network is your net worth as businessmen say and getting quality backlinks mean that you belong into a quality network.
We can oversimplify that ranking in the SERP means better profit and that, of course, will only happen with so-called referrals or your backlinks
That's Why it matters to all webmasters so they're making sure that they can get many quality backlinks to support their campaign.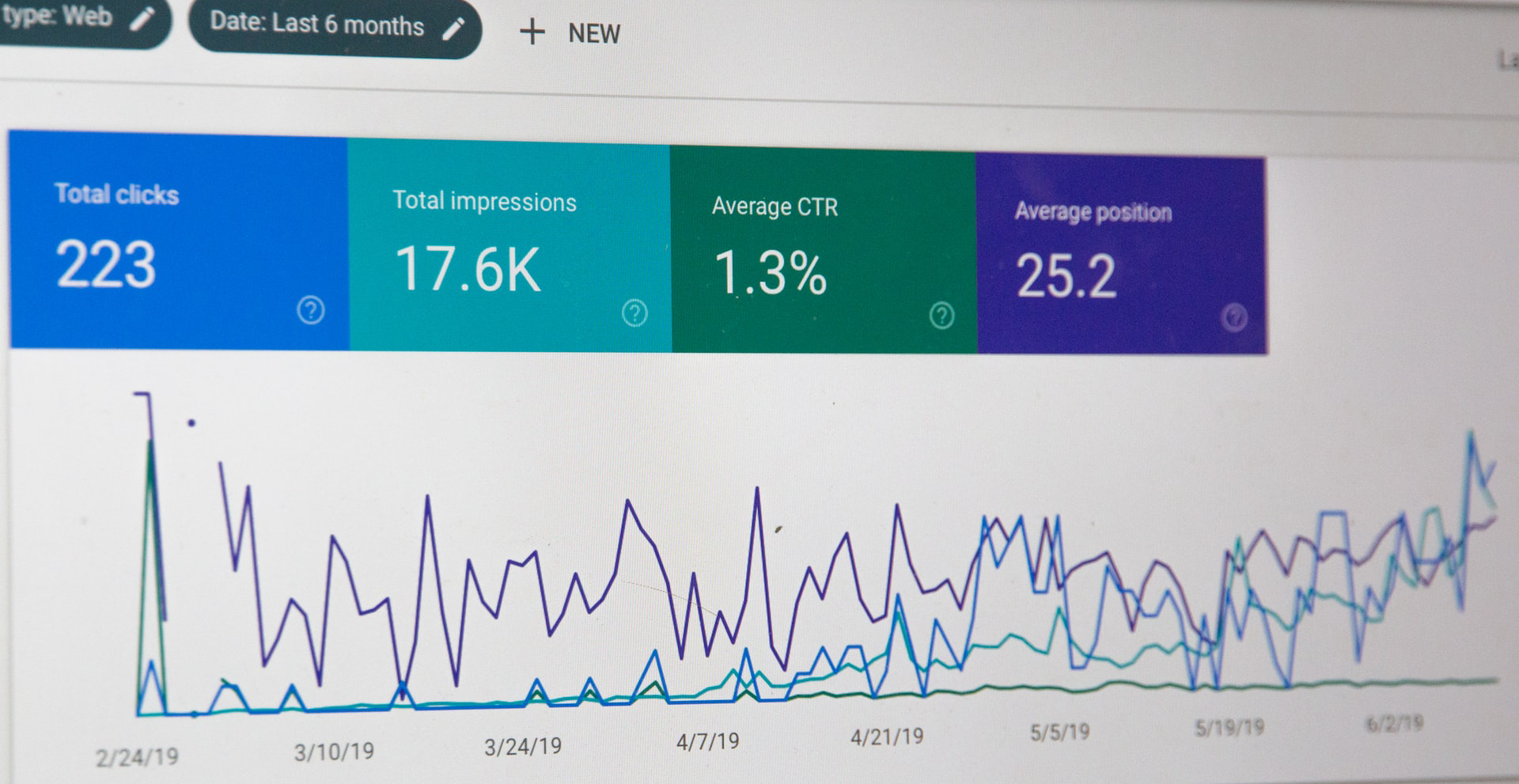 Can you rank without backlink?
Ranking your website on the search results page is a tough undertaking and there are lots of technicalities and approaches that a webmaster could employ.
Whilst backlink is a powerful tool, it's not the only way to rank in the SERP and you have to look at your SEO campaign on a macroscopic level to see this.
Optimizing your website in the search engine sometimes requires different techniques combined depending on what the need and the target are.
There are various ways to rank in the search engine and it could also be non-reliant to backlinks.
As a webmaster, you should understand that investing in quality content should be a top priority as the bottom line of your SEO campaign is to gain valuable organic traffic.
Without proper blog content on your website, visitors have nothing to find on your website and that spells no organic traffic to your page.
Also, backlinks will be of no help if your website is empty and chances are, even backlink sellers won't sell you some.
To answer our question, yes, you can still rank without backlinks.
Let's enumerate some reasons below.
Reason 1: Fresh Site

With you being a fresh domain in the ocean of the internet, you still have to prove yourself to be authoritative and trustworthy.

It means you have to first invest in an expertly developed website and expertly made content whether it be the write-ups or the media placed in your content.

After all, this is one of the very fundamentals of SEO campaigns which you have to solidify before you start engaging in using backlinks towards your site.

Backlinks serve as an external validation and you can't just simply get it, and even purchase it if there's nothing to validate about your website.

Reason 2: Niche-limited

There are just these niches that don't have a lot of backlinks to source from even if you need some so you have to rely on other ways to rank for your website.

Reason 3: You are Specific

If your website is a brand name, a portfolio, a business listing, or some other sites that are alike, you could be limited to the number of content to be around within your domain.

It is important to understand what is the purpose of the website and what is it serving to help you drive your SEO campaign properly.

Thus, these kinds of websites wouldn't need so many backlinks or even none at all.
And, since we've mentioned that it is possible to rank even without backlinks, one way to do so is to invest heavily on On-Page SEO.
According to Dr. P. Meyer of Moz, most of the webmasters, owners, and SEO geeks are spending 70% of their time working on their ON-page SEO campaign and the 30% is off-page which involves backlinks.
When working on your content, it is a good practice to get a good grasp on navigating around long-tail low volume keywords and understanding the search behavior on your targetted niche.
Understanding search intent is crucial towards creating strong search engine optimized blog posts.
Search engine algorithms are now designed to detect spammy and spun content and also, it can understand what the content is all about.
This capability of search engine algorithm made the functionality of Latent Semantic Indexing to be feasible.
These techniques show us that ranking without backlinks is still possible and are important puzzle pieces if you are to learn how to rank with backlinks.
Are Backlinks Important in 2022+?
Search Engine Webmaster's Guide is constantly changing to ensure that the playing field on the search ranking is kept level to all competing sites.
There will be times that some SEO techniques legal in 2019 could be illegal by 2021 and vice versa.
While this is the case, the foundations of a white hat SEO technique remain tact where website value is computed through content.
The bottom line is that websites should provide valuable information to answer searches in the search engine thus keywords, content length, anchor texts, trustworthiness, and authoritativeness of your articles should be ensured.
Every day, new websites that are being born number at least around 252,000.
This means that every day, a new competitor on your target keyword or niche is being born whether it be a handful or tons of it.
Backlinks will always play an important role on your website even in 2022 and beyond because the web is valued through networks.
PBNs, for example, are capitalizing on old domains that have either left to expire or have been sold to the auction. Why so?
These domains have organic value when they were live online which includes the amount of authoritativeness and traffic.
Some of the metrics that are still around in 2022 that add value to websites are Domain Authority/Page Authority and Citation Flow/Trust Flow where all of which are reliant on backlinks, thus making it still a very important part of your SEO campaign in 2022 and beyond.
How Many Backlinks Should a Website Have?
For beginners in SEO, it will be easy to conclude that simply getting tons of links will simply do the job and that is a poor deduction.
Search engine algorithms are programmed to behave almost like how humans understand the content, having an intent on every search, and having a deduction of how a site would rank on the results page naturally.
You have to understand that this is a complex mathematical calculation using lots of variables from millions of sites competing over a niche.
This explains that simply buying domains, creating posts, and linking them to your main money site will not work as plain as that.
There are best practices in the world of SEO with regards to the number of backlinks a website should have.
And Yes, there is no specific "secret sauce" on mastering the implementation of backlinks but the only best practice of using different strategies and they talk a lot about the number of backlinks a website should have to rank better on the first page of the SERP.
The general rule of thumb as to how many backlinks a website should have is defined by having Too Many or Too Few.
There is no exact number of backlinks a website should have because the competition on the SERP is very dynamic.
In the context of backlinks, algorithm is more concerned over Quality than the Quantity.
This points us to the need of learning what factors are considered to determine if you're having too many or too few backlinks.
Your Niche

Your target niche will always be a defining factor in the number of backlinks you need to have on your site. But why?

The manner of keyword research you will be conducted will be based on the niche that your website belongs to.

Knowing your target will help you research the keywords to target relative to its search volume and will also help you choose long-tail keywords to work on with.

Short-tail generic keywords on your niche will be a bit challenging since the competition will be higher on these even it will have an appealing amount of search volume.

Doing keyword research using powerful tools available online, you will also be able to define what will be your anchor texts.

Google's Penguin Algorithm is responsible for checking anchor texts of all the backlinks on every page in the Google index.

This algorithm is capable of understanding the context of links which affects ranking as it is designed to detect spammy, spun, and irrelevant content and also determines the backlink quality.

Remember, backlink quality always weights backlink quantity where data shows that 5-10 quality backlinks can be enough to get better website rankings.

Purpose

Understanding the purpose of your site will help you segregate which types of keywords to focus on, how long your content should be, and ultimately, how many backlinks you will need on those keywords.

Search Intent is an important concept as search engine users have a target onto why they are doing a query.

Someone could be searching for a car but it could be that the person is searching for a brand, a car dealer nearby, a car repair shop, a picture of a car, and just tons of possible intentions.

Also, understanding the search intent on your target niche will help you choose from which domains you are to get these backlinks and how much of it you want to flow to your site.
Based on these two factors, Your Niche and Purpose of the site, you will be able to determine the number of backlinks you want to run to your website as both the quantity and the quality of backlinks will affect your SEO ranking.
How many backlinks do I need to rank?
There are a couple of considerations to take on how many backlinks are needed to rank that's why T-RANKS are very keen on doing strong keyword research as well as with competitor research.
One rule of the thumb that is being employed is the search for Keyword Difficulty.
A lot of Online SEO tools are capable of computing the difficulty to rank on keywords being searched and the studies show that at least twice of the difficulty is needed to rank faster on SERP.
If you are doing your own SEO campaign, you also ought to consider your Domain Authority score which is directly affected by the number of backlinks and the quality of those.
Having backlinks from websites that have a good Domain Authority score will help lessen the number of backlinks you need to obtain for your money site.
For example, if your target keyword has a difficulty of 40, you will be needing at least 80 backlinks flowing to your domain.
By sourcing quality backlinks you can reduce it down to 50-60 backlinks by combining different SEO techniques and backlink strategies.
How do I get backlinks to my site?
Various ways are available to get backlink juices flowing to your site.
First is by doing Guest Posting on sites that are of your same niche.
This approach is very much advisable for fresh websites as you are establishing an organic domain authority for it.
Second, you can tap into the world of Social Media Campaign for your website by creating a page about your website and having your articles shared on social media for easier targeted reach.
The third is by employing backlink provision and services from experts like from T-RANKS.
Our team of SEO geeks have already done and will keep doing the tedious task of keyword research, competitor research, and backlink strategizing and the only thing left to do is to buy links from us.
A top-down SEO approach is being done by the T-RANKS team who are equipped with and are experts on using SEO tools, capitalizing on existing domains and portfolios, optimized content writing, safe and secure backlink sources, and strategic backlink delivery.
Going for professional services will save you more time as results are delivered faster than if you're doing your own backlink strategy alone and you can also save a lot of money on avoiding beginner's mistakes which could be costly at times.