Yeilding the power of keywords is enough to drive much organic traffic to your site and Keywords Everywhere is a tool for that. How can you maximize it?
Maximum Power of Keywords Everywhere
Nothing excites webmasters like when they found their websites gaining much organic traffic and it's all because for every keyword beings searched, the websites they own get to appear in the SERP at least, if not being on the top ranks.
As you understand the basics of how the search engine works, you know that one of the factors being considered by the algorithm is relevance especially to the keywords being searched.
Keywords can be found on the contents that a domain or page has. However, one cannot just simply make content and stuff is with the keywords with the notion that this will trick the search engine thinking since you've flooded your article with keywords, you're the best result for the search.
No, it doesn't work like that and in fact, that might get your page, or worse, your domain, to be tagged spammy and later on get penalized especially that one of the major search engines, Google, has Penguin and Panda algorithm to check for those and you want to avoid getting penalized.
A smart webmaster will always have his keywords carefully planned that's why one of the SEO practices includes keyword research and doing such requires necessary tools.
While much on the web are paid tools, which are pretty much powerful, there are also low-cost to almost being free, tools the starters can use, and really helpful as they start doing their campaigns. One of which is Keywords Everywhere.
Who is Keywords Everywhere?
This tool is an extension that is compatible with Google Chrome and Mozilla Firefox browsers. It is capable of getting search engine data from several search engines namely:
Google Search
eBay
Amazon
Etsy
UberSuggest
Soovle.com
AnswerThePublic.com
KeywordShitter.com
MajesticSEO
Google Search Console
Google Analytics
Google Trends
Google Keyword Planner
Moz Open Site Explorer
Bing
Youtube and Youtube Tags
Yahoo! Search
Most of those above are the major search engines being used around the globe and where the majority of internet activities happen.
Keywords Everywhere happened to be a freemium extension for two browsers, however, due to the rising bot usage of other users, they've decided to put a small payment to control the release of APIs. Yes, by saying a small amount meaning $1.00 for every 10,000 keyword data and on a pay as you go set up.
How does Keywords Everywhere Works?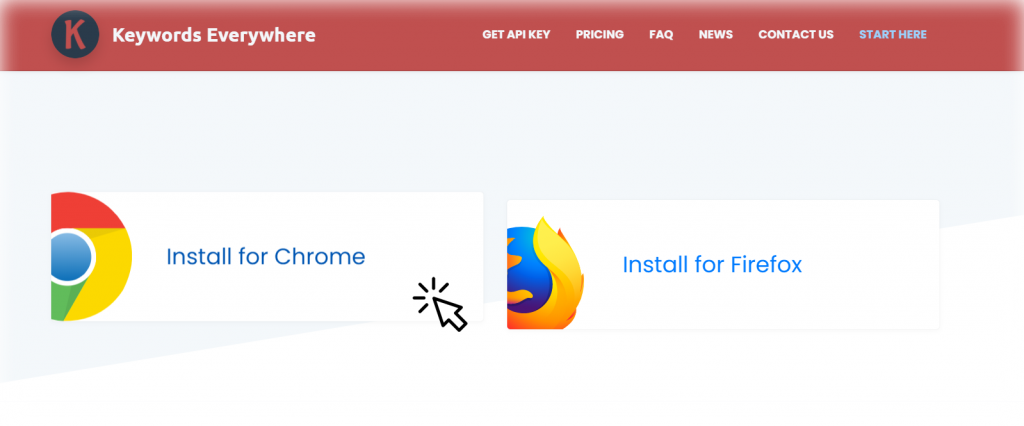 You will start by installing Keywords Everywhere extension to your browser, either Google Chrome or Mozilla Firefox. Once installed, it will redirect you to the sign-up page and will ask for your E-mail where your API will be sent and then go to the extension settings and place your API and the extension will be running on your browser.
This extension appears on the right side of your browser where you can see the overview of People Also Search For and Related Keywords . You can also download it as a CSV file if your to have data to analyze for later use.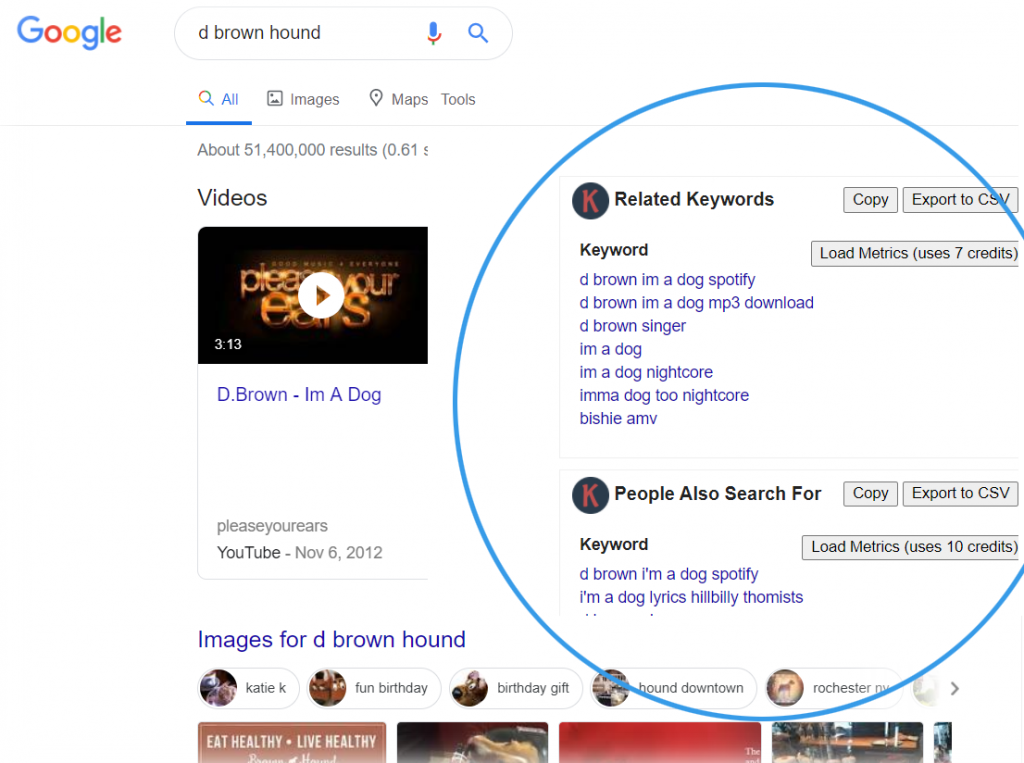 While Keywords Everywhere is now a paid tool, you can still use it for free. The free version will still provide you Google and Bing related keywords and PSAF with no volume. It will also provide Youtube and Youtube tags insight as well as keyword list of the content of a URL as well as the keyword density.
The paid tool will provide all the free functions with an accurate volume metric. It will also allow you to maximize other 16+ search engines that this plugin supports and you can also get an accurate monthly search volume, cost-per-click (CPC), and keyword competition.
Keywords Everywhere payment system is like a prepaid setup. You buy credits, you use credit anytime you need. A credit is equal to one keyword data and you can buy a minimum of 100,000 for just $10.00 which can be used anytime.
Advantages of Keywords Everywhere
Now that you've installed this browser plugin, what's next as you proceed on your SEO campaigns? How would you benefit from using Keywords Everywhere?
Minimalist
Other keyword research tools such as Ahrefs, MajesticSEO, and Moz are pretty much advanced and have tons of usable functions which also entail tons of clickable interfaces and somewhat overwhelming especially if you're just going to do keyword research as it is.
This plugin is very simple with it being at the side of your browser where you can immediately see the data, and in the section, you're a click away to get the statistical data you need for every keyword search you're doing.
Cost-Effecient
Most of the tools are paid on a monthly subscription. This one behaves like a prepaid service. You just need to buy credits when you're in need of it and the credit does not expire.
Wide Use
If you are a Webmaster, e-Commerce brand, or a digital content creator, this tool is very beneficial to you. Although it seems that Keywords Everywhere has little to offer, that ain't the case in this tool as this small tool is very handy for a reason.
This plugin has a narrow targetted function that can benefit those who are creating digital content especially on Youtube, brands that are selling items in Amazon and eBay, and of course, webmasters who are doing SEO campaigns to rank up their sites.
All of which can help lead to a better business, not only in brand saturation and organic traffic but also in terms of monetization and sales.
Our Verdict
Whether you're a beginner or a pro, Keywords Everywhere is a very handy tool to help you utilize the power of keywords and getting relevant to every query done within your niche.
All necessary data you need such as monthly search volume, cost-per-click, keyword competition, tag insights, related searched, and People Also Search For (PASF) can be obtained using this tool. At what cost? A few bucks for a whole month, or maybe the whole year.
What more could you ask for? Check out Keywords Everywhere and get the experience first hand.