If you want to improve your business's online presence, it is important to find the right team of professionals. SEO Butler (previously known as PBN Butler) offers a wide variety of services that can help you with this. In this article we will take a close look at this company so you can make the right decision. This information will ultimately help you make the right decision.
Services SEO Butler Offer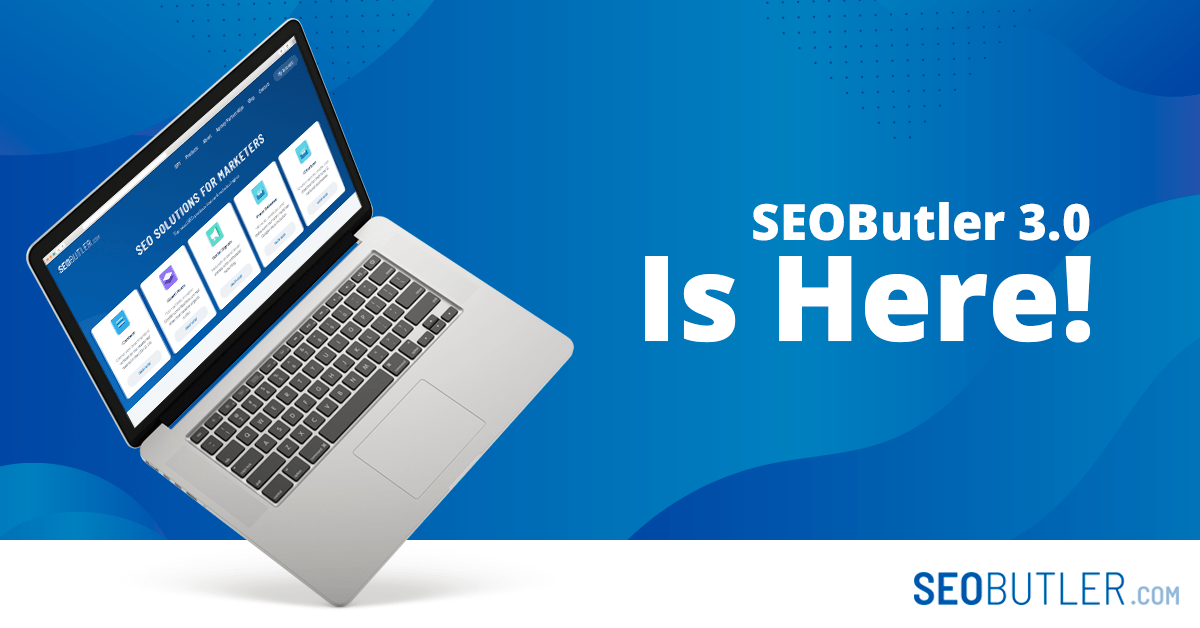 Content
You can always depend on top quality content that is well written by native US and UK writers. This is important, as quality content is a big part of what drives a business's online presence.
The conversion-based content that you can buy from this company includes:
General Blog: You can order general blog posts for $0.5 per word. These posts can help you establish your blog as an authority in your specific niche industry.
Technical Blog: The technical blog posts this company offers are priced at $0.7 per word. They are well researched and can help you get more traffic going to your blog.
Website Content: If you have a new website that you need content for, this service can be useful. This content is priced at $0.7 per word.
Sales Copy: Sales copies cost $0.15 per word and can help you with selling whatever you have to offer.
Product Descriptions: If you sell products on your website, good descriptions can go a long way. These cost $0.6 per word.
Affiliate Product Reviews: Affiliate product reviews are $0.10 per word and can help you make as much money as possible.
Buyer's Guide: A basic buyer's guide costs $0.10 per word and provides your visitors with information and well-researched content.
Guest Post: Guest posts cost $0.10 per word and can be very helpful to any blog.
Other: Any other type of content you might need costs $0.10.
After you have selected the type of content you want, you'll have to submit a few key details. This includes the number of words, keywords, and industry niche. The required details will vary depending on the nature of the content you need.
Guest Posting
SEO Butler also offers top quality backlinks and 100% unique content that is written entirely by college graduates. There are a number of different site categories to choose from, including Soccer, Marketing, Travel, Fitness, Beauty, Travel, Food, Technology, and many others.
First you will need to fill out a simple form that specifies the particular niche of your website and the links you want included. Someone from this company will contact the website you have selected.
The next step involves writing the content you have requested. A team of experienced writers will do the necessary research to ensure everything matches your specifications. The final step in this process involves submitting the content to the website.
You will receive a comprehensive report via email for all of your posts. It is possible to place bulk orders for guest posts through SEO Butler.
Social Signals
The social signals that SEO Butler provides its clients with are a mix of Facebook, Twitter, and Pinterest. These signals are dropped at natural intervals of time for the best results. You will receive a full and detailed report.
You have the option of choosing the number of signals you want. There is a minimum of 200 signals and a maximum of 10,000. This service ranges in price from $14 to $700.
These social signals can improve your business's online presence in a very noticeable way. It is one of the best SEO services available and well worth looking into.
Press Releases
You also have the option of buying press releases, which are written by US and UK writers. A premium press release costs $99 and is written within three business days. You will get 350-450+ news channels.
A standard press release costs $59 and is written within five business days. With this option you receive 300-400+ news channels.
Each of these options comes with a detailed report and Google News inclusion.
Business Citations
The business citations that SEO Butler offers can help boost your rankings in a big way. All of these citations are manually created for maximum effectiveness. You can order anywhere from 15 to 100 citations. The price range of $15 to $100 for this service is very reasonable, especially when compared to many other SEO companies.
Before you place your order, you will need to submit some basic information. This includes the country for citations, your business name, email, website URL, phone number, and business address. You may also upload a business logo and a maximum of three citation images.
Pricing
One of the best things about SEO Butler is that it offers competitive rates for all of its services. There are also discounts on bulk orders to help you save money. While it might not be the cheapest option out there, you definitely get what you pay for.
Pros
Quality content: All of the content that you purchase from SEO Butler is written by skilled and experienced US and UK writers.
Variety of services: This company offers a wide range of SEO services, so you should be able to get exactly what you need.
Fast response time: You can always depend on a quick and helpful response when sending an email.
Quick sign up: You will be able to sign up for an account on this site within just a few minutes.
Cons
Phone Support: There is no phone support available.
Final Thoughts
SEO Butler offers a lot of great services for businesses that want to grow as quickly and efficiently as possible.
This company has already earned quite a prestigious reputation for itself in this industry. If you are currently looking for top quality SEO services, these professionals will most likely be able to match your needs.
You can always rely on getting the best quality content and other services. This is one of the best investments that you will ever make in your business.