The TV sports series American Ninja Warrior is a spin-off of the original Japanese TV special, Sasuke, wherein participants attempt to complete various stages of obstacle courses to become the ultimate Ninja Warrior (and of course win the cash prize).
To succeed, participants have to compete and successfully finish the toughest obstacles in the shortest time possible so as to arise as champions and be worthy to be called the ultimate Ninja Warrior. Although competitors go through the same obstacle course, each brings with them their own set of skills and strategies, and do their own preparations to ensure they pass every stage of the course since one wrong move will eliminate them from the competition.
Search Engine Optimization (SEO) is much like attempting to be the "Ultimate Ninja Warrior of Search Engine Results Pages" wherein websites have to compete and go through a ranking process, an obstacle course to reach the top spots in SERPS. Furthermore, without relevant preparations and strategies, websites may take that one wrong move causing their ranks to spiral down and be eliminated from searchability and visibility in search engines.
The Value of SEO Hosting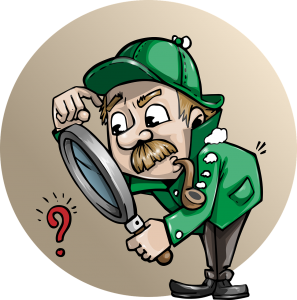 In becoming the "Ultimate Ninja Warrior of SERPs," as website owners, you know the challenges it entails. One primary challenge is increasing web traffic since it is the lifeblood that would ultimately generate you revenue. The more traffic and conversion gained, the more revenue is generated.
If you fail to attract traffic, your website may be doomed, never to be found in the magnitude of the internet. Thus, every website in the internet, regardless of size, design and content, needs high steady flow of traffic. Getting traffic, however, takes time and relies on several ranking elements to get results. Hence, when it comes to web traffic, the key is to align your strategies to these elements.
SEO is an exceedingly essential process to drive web traffic as it improves the overall searchability and visibility of your website. The better your SEO efforts are, the better your searchability and visibility will be on SERPs. One component to tie these elements together is to have the right SEO hosting.
SEO Hosting makes use of conventional and non-conventional methods to optimize websites, increase traffic as well as convert leads into sure sales. It is in many ways similar to PBN hosting. It is a worthwhile investment as it transforms your website into an invaluable asset helping you form and enrich brand awareness, grow both sales and profits, as well as provides considerable returns in the long run. These make SEO Hosting even more crucial for websites who are serious in adding and boosting traffic.
Partnering with Reliable SEO Hosts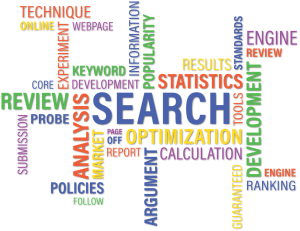 To increase web traffic and rank highly in SERPs, there are key essential SEO elements to consider which are pivotal in choosing an SEO host for your website. Let's look into each briefly.
UPTIME – This pertains to the time the provider remains up and running (or online) over a period of time, or how long the hosting provider actually works. If your website experiences frequent and superfluous downtime, it becomes inaccessible to users. Search engines like Google penalize you for it, affecting your SERP ranking.
SPEED – Internet users can be very impatient and can't bear to wait even 400 milliseconds (0.4 seconds) for a site to load. High speed hosting improves your rankings since it improves the experience of users as well.
SERVER LOCATION – This is connected to hosting speed. The location of your server directly affects the loading speed of your website. The closer your web visitors are to your server, the faster your website loads for them, thus bettering your search engine rankings.
SECURE SOCKETS LAYER – An SSL certificate is proof that your website is secure. Google dislikes websites that appear to be untrustworthy. So, invest in a solid and reliable SSL to improve your rankings on SERPs.
STORAGE AND BACKUPS – If your website unexpectedly loses its data, there wouldn't be anything for search engines to rank. It is then essential to make sure your SEO web hosting provider offers backup services to rescue you and your website from such incident.
HELP AND SUPPORT – Efficient customer support would aid in quickly and efficiently fixing issues with your web hosting. Help and support also ensure your website remains to operate smoothly. These are all essential for SERP ranking.
Leading SEO Hosting Companies
SEO isn't only about fine-tuning your site with keywords for it to rank well in SERPs. As SERP ranking competitions continue to become fiercer, primary search engines like Google give high regard to the abovementioned factors. In essence, your rankings on search engines are determined by the type of web hosting you choose. Therefore, when deciding on a hosting provider, you have to give precedence to a web host with SEO-friendly features to boost your rankings in SERPs. To narrow down your search, we've alphabetically listed some of the leading providers with excellent SEO web hosting:

A2 Hosting
As a fast-growing web host, A2 hosting offers a broad array of powerful hosting options and devoted server solutions which are tailored to meet your website's individual needs. In terms of SEO hosting, they do rank highly because of the SEO features they offer.
Free Site Migration – Once again, transferring your website to another web host is a rather long and painstaking process requiring expert hands to not get in the way of SEO tweaks. A2 Hosting offers free migration to users guaranteeing a fast transfer with minimal downtimes.
99.9% Uptime and Fast Servers – Too many website downtimes would negatively affect your SERP rankings. With A2 Hosting, they commit to provide you with 99.9% uptime which is excellent for your website's performance and SEO campaign. Also, A2 Hosting has remarkably fast servers which allow faster page loading times as well as better SEO rankings.
SEO Tools and Plugins – A2 Hosting has an internal SEO service called Attracta which they offer for free. The service includes several tools and plugins which are available and accessed through the dashboard making it simple and easy to optimize your website for better SERP rankings.
Multiple Data Centers – As stated, the closer your audiences are to the server, the faster will the load time and accessibility of your site be. It is then a good strategy to host your website closer to your target visitors. Currently, A2 Hosting has data centers in Singapore, Arizona, Michigan and Amsterdam.

Blue Host
Blue Host is one of the major web host providers in the market, hosting more than 2 million sites and domains. It is known for its outstanding shared hosting plans as well as optimized WordPress options. As to SEO, they offer the following:
Unlimited Web Storage – This feature is available throughout each of their hosting plans excluding their basic plan. Ample disk space is essential to SEO, specifically for e-commerce sites and other online stores. It determines the speed of a page and affects website performance as well. Unlimited web storage allots for caching, particularly if you have hundreds of daily website visitors. Furthermore, it ensures that your site could put up with high traffic without crashing, consequently improving your SERP rankings.
Unlimited Bandwidth – Bandwidth is almost identical to website speed. Your website's speed and performance rely on the bandwidth. A lower bandwidth could badly affect your website's loading speeds, therefore affecting your page rankings as well.
Free SSL Certificate – HTTPS is proven to be a factor to get good ranking, so if you want to rank well on SERPs, it is important to get an SSL certificate. Blue Host allows you to install a certificate for free and without any trouble.
Tools for Website Statistics – Blue Host provides numerous free tools that you could use to measure and monitor the success of your SEO strategies.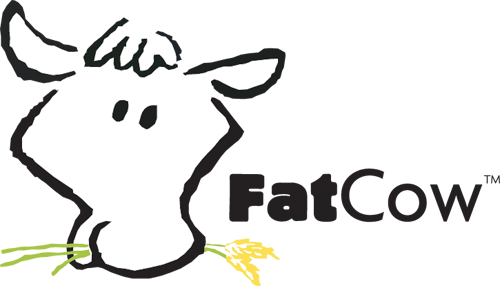 Fat Cow
For more than 20 years, the company has been providing keen and powerful web hosting solutions to both small businesses and individuals. They mainly focus on aiding startups and beginners to find the most fitting host for their websites. Apart from web hosting services that are budget-friendly, Fat Cow is recognized for its exceptional SEO solutions. Let's have a look at some of its SEO features that gives them a competitive advantage:
High Speeds – They make use of advanced modern technology for guaranteed high server performance as well as decent loading speeds. High loading speeds improves user experience, another factor measured by search engines for SERP rankings.
Daily Backups – Losing all your data because of technical glitches or hacking would mean your website wouldn't be accessible until the matter is resolved. Lengthy downtimes will consequently affect your rankings. With Fat Cow's daily backups, this won't be an issue.
Unlimited Bandwidth and Disk Storage – These features are great for SEO since they lead to faster accessibility as well as improved uptime.
Shared SSL – As mentioned, security is a decisive factor for SERP rankings. Google and other major search engines work toward protecting users at all times by only ranking websites that are secure. Hence, an SSL encryption is a worthwhile investment to protect your site while at the same time securing good SERP ranking.

HostGator
HostaGator has gone through significant growth since its launch in 2002. With more than 9 million users worldwide, it has become one of the top web hosting platforms with excellent SEO solutions.
High Uptime – A website has to always be accessible for it to rank high. Frequent downtimes will compel visitors to seek sites dropping your rankings. HostGator guarantees 99.9% uptime which keeps your websites up and running.
Free Website Migration – Website migration, or transferring from one web host to another, is like moving into a new home. Every file, data and other elements that you have on your website must be adeptly transferred into your new host. This process may take long, so during this time, your website will be inaccessible or offline. Moreover, changing your DNS records could negatively affect your traffic as well as your ranking. With HostGator, migrating is quick and won't impair your SEO tweaks.
Reliable Support Team – A responsive and reliable team of support is a must to help you handle and fix any issues affecting your website's optimum performance. Such team is crucial for SEO since it ensures your website is consistently online and always at its optimum. HostGator provides 24-hour support, reachable through live chat, phone and email.
Unlimited Bandwidth and Web Storage – By now, you already know how essential bandwidth and web storage is for quick loading speeds and access. With an unlimited bandwidth, your website will take a much shorter time to load. This betters user experience, retains your visitors and therefore improves your SERP rankings.

WP Engine
WP Engine offers customized hosting plans and services designed for websites running on WordPress. Users benefit from incisive services including exceptional speed, security and scalability. Moreover, WP Engine offers excellent SEO web hosting that boosts your WordPress website's SERP ranking.
Fast Loading Speeds – Loading speed is part of the ranking algorithm of major search engines. Again, the faster your web page loads and how easily accessible it is, the higher your SERP ranking will likely be. WP Engine utilizes a comprehensive system for page cache that optimizes your site for speed as well as for fast mobile performance.
Free SSL Certificate – If you aren't aware yet, Google would now penalize websites using HTTP instead of HTTPS. This is to make certain that only trustworthy websites are ranked and show up on the first pages of SERPs, hence the SSL certificate. All WP Engine users are offered free SSL certificate for web security.
Multiple Data Centers – Server location determines how quickly your website is accessed. It also determines your website's page rankings in that specific location or region since results displayed on search engines are based on the searcher's location. It is then logical and sensible to choose a server that is closer to your targeted audience. WP Engine has numerous data centers all over world such as USA, Canada, Germany, Australia, Ireland and Japan.
Newest SEO Tools and Plugins – To manifest desirable outcomes from your SEO campaigns, updating your website with the newest plugins is important and relevant. For improve rankings, WP Engine provides its users the most recent SEO tools and plugins to boost your WordPress website.
DOs and DON'Ts of SEO Hosting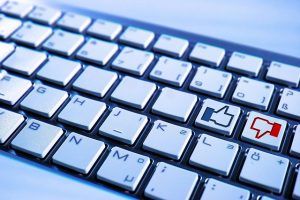 SEO is a complex process as there are crucial details and factors to always consider. Moreover, its dynamic nature makes several practices outmoded or even unfitting over time, even the algorithms of search engines have become more refined as well. To ensure you stay on top of your game, here are some SEO Dos and Don'ts to make sure you settle with the right SEO web host and remain ahead of the game:
DON'T assume all web hosting platforms are a one-size-fits-all. Some hosting platforms are dedicated for small businesses, several for huge ecommerce stores, whereas others are great for bloggers. Furthermore, not all web host are SEO-friendly. So, don't expect a web host to aid in accomplishing things that it wasn't set up or structured to deliver. With so many web host in the business, it is imperative that you look for a platform that matches and helps fulfill your SEO needs and goals.
DO a thorough research on each SEO hosting plan. DON'T simply opt for the cheapest one there is or get a plan with the most features offered as more doesn't always mean better. There is no point of paying for a plan with features you aren't going to use. Identify your needs and goals to determine the plan and features you will be needing in an SEO web host.
DO take time to read reviews on various SEO hosting companies and assess what they really mean. DON'T base them on face value. User reviews are very helpful tools when comparing multiple SEO web hosting companies as long as you take relevant reviews to sift through the essential information you need.
DO weigh negative reviews against positive reviews. After all, it's a battle of ratings and percentages. However, do bear in mind that no hosting platform has a flawless track record. Furthermore, statistically, a company hosting millions of sites and domains is likely to have more bad reviews than a company only hosting hundreds or thousands.
DO consider the age and experience of the SEO web hosting company. Although this isn't a quality factor, knowing how long the company had been in the business will show how much experience it has. Surely, a 10-year old company has more experience than a 1-year old or start-up. Additionally, being in the business for years means they must be doing something right to have survived those years.
DO read the restrictions on "unlimited" disk space and bandwidth. Although many hosting companies offer unlimited space, it is crucial to read the TOS since a section in it would be about CPU/Server Usage which essentially states that if your site utilizes more than a certain quantity of space, it breaches the TOS and is subjected to termination. This is for resources on servers to be protected from improper usages. But many hosting companies use the CPU/Server Usage to circumvent their promise of unlimited space. Same goes with unlimited bandwidth.
DO search for SEO hosts with short-term contracts and/or money-back guarantees. DON'T settle for a long-term agreement unless you're entirely confident of their service. Before agreeing to a contract with the web host, read through the fine print and ensure they carry everything you need for your SEO goals. You don't want to get stuck with a bad and unreliable host.
DO look into 24/7 customer support. A reliable and excellent SEO web host will offer all types of 24-hour support, from email, live chat, phone, to a ticketing system. Having different kinds of options to reach help and support anytime would mean that serious issues will be solved or fixed immediately and with added preventive and preemptive measures.
Bottom Line
If you carry out your own research, you'd be amazed by the number of SEO web hosting companies there is out ther and how easy it is to manage your network. However, choosing the most fitting SEO web host for your website will depend on your individual goals and needs as well as your budget. Moreover, with the right preparations and strategies, your SEO efforts will surely begin to yield positive results and your site or page will rise above others making you the "Ultimate Ninja Warrior of SERPs." If you fail, be inspired by Thomas Edison's words, "I have not failed. I just haven't found 10,000 ways that won't work."