One of the challenging parts of running a website is Search Engine Optimization (SEO). There is no definite algorithm on how Google and other search engine rank your website. 
In other words, you are to keep up with the current SEO developments if you don't want your business to leave behind the competition.
Fortunately, you can use plenty of highly advanced and comprehensive tools to achieve on-site SEO and gather the information you need to increase your ranking. If you take time to know what and how they can help, you'll be ready for success.
In this guide, we'll introduce you to the best eight competitive SEO intelligence tools in the market that can help increase your ranking on all search engines you know!
But First, Why Use SEO Tools?
Competitive SEO intelligence tools save you from monotonous keyword research and data analysis. These tools allow you to pinpoint what's effective and improve the strategies you already have by doing a little bit of tweaking.
Other SEO tools also give reports about matching the competitor's status and identifying where the outstanding opportunities lie. Moreover, they let you measure the search performance in specific countries, regions, and languages.
What's more, is that if you're running more than one website, these tools can help you manage each site's performance on the go. Most entrepreneurs with numerous websites end up storing a lot of data in spreadsheets to analyze it manually.
But that, later on, becomes overwhelming and increases the risk of the report going inaccurate. Luckily, you can use SEO tools to save hours of effort and create accurate reports in a few clicks.
To further understand how SEO tools work, watch the video below.
Best 8 Competitive SEO Intelligence Tools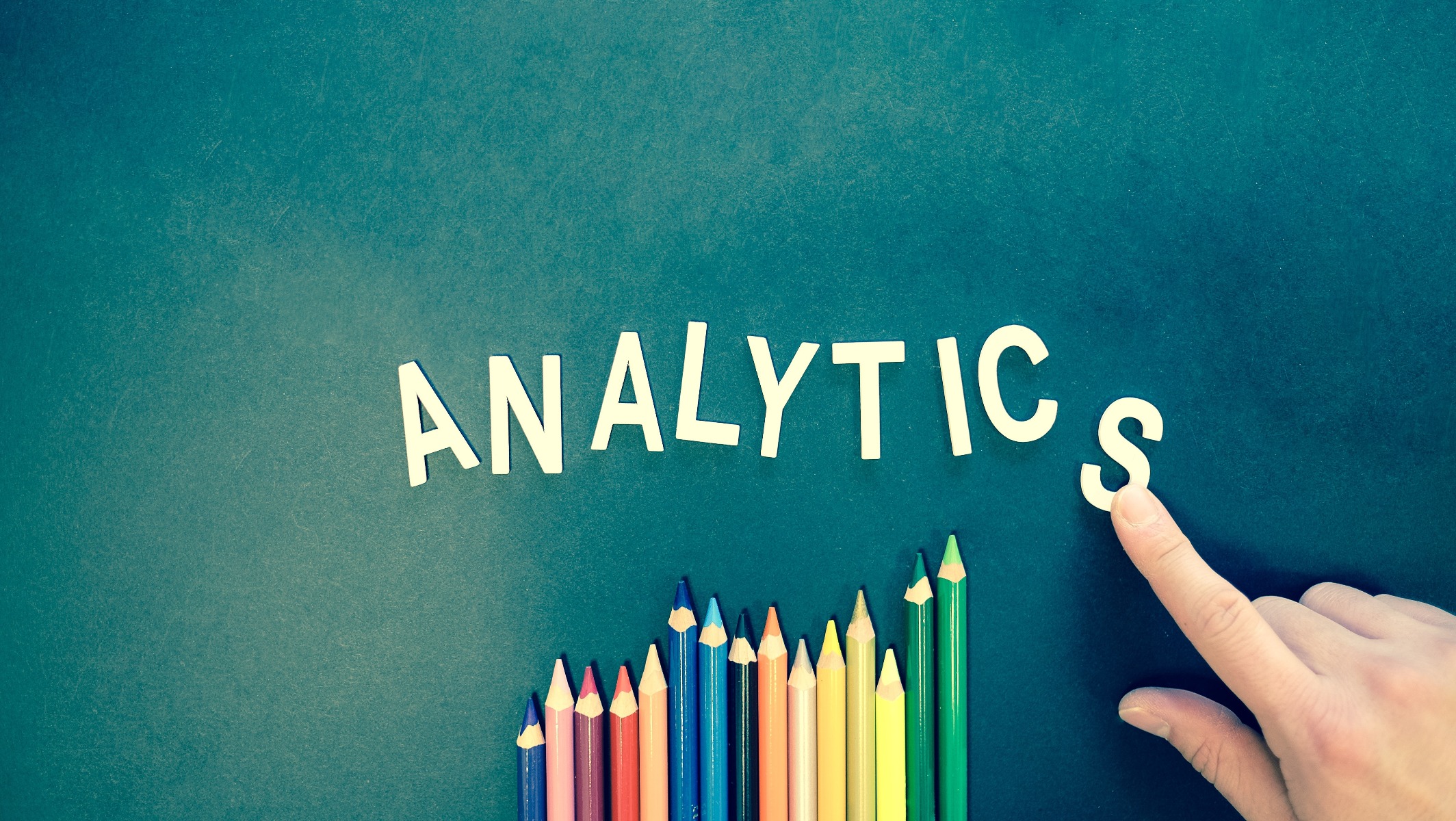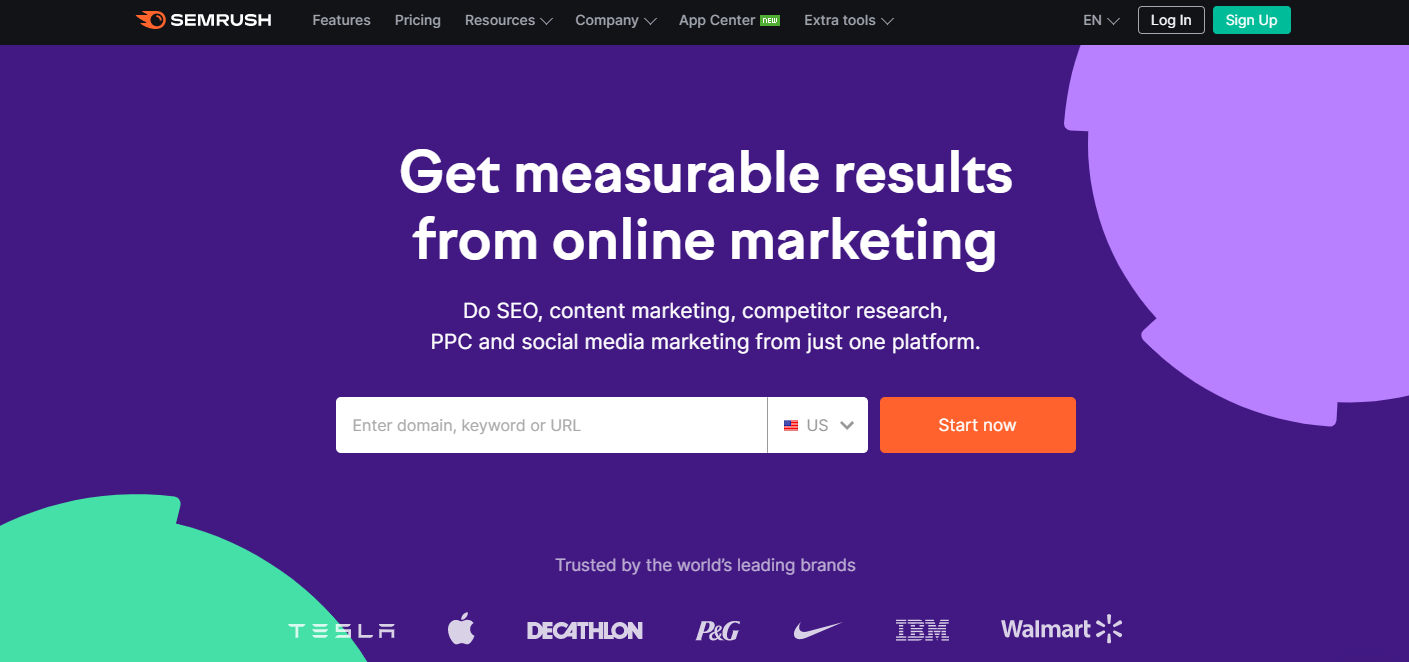 SEMrush is a keyword research tool that helps you gather information about how many people search for particular terms. In addition, it also gives you data on relevant keywords, similar ads, product listings, and many more.
Aside from being an incredible keyword tool, it can also provide data about your competition's strategies. For example, it can reveal how much traffic they are making, how much of those come from paid ads, and see their backlinks.
If you love doing the keyword research task, it's best to have SEMrush on your desk. With SEMrush, you will find out accurately what sets of keywords can bring the optimum results for your hard work and which of them your competitors are ranking for.
This tool even allows you to look into your competitions' text and video ads, which saves up your investment when it comes to testing. But, keep in mind that this feature is for premium account only that turned out a little bit steep— at least for me.
Main Features:
– Search the value of particular questions.
– Find out which keywords your competitions are ranking for and the number of traffics they are making.
– Discover data about your competitor's backlinks.
– Look into your competitions' text and video ads.
Price: You have free ten searches per day or sign up for a premium version. Or try to start your free trial.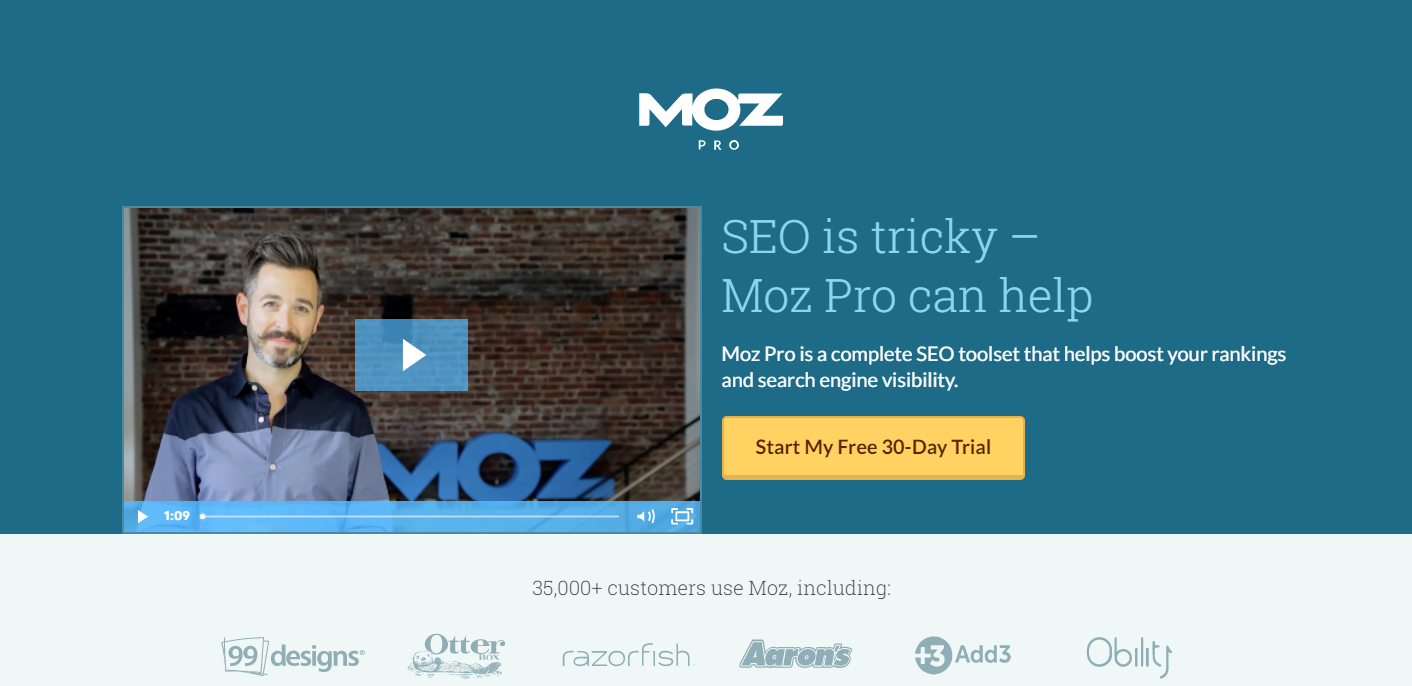 Moz Pro is a comprehensive SEO tool designed to help you achieve on-page optimization using a data-controlled approach.
Just like SEMrush, Moz Pro allows you to look for both particular long-tail terms and other domains. Later on, you can use this data to ignore keywords with poor potential and make sure you are ahead of your competition.
Finding keywords with Moz Pro can display a difficulty score that explains how hard it will be ranking for that terms. You can also acquire a summary of how many people are looking for that term/s, and you can even make lists of keywords for better comparison.
These functionalities mean that Moz Pro is a reliable keyword research tool, and it's important to know that it has a very intuitive interface and that it stands out.
Moz Pro also offers its Chrome extension, so it will be accessible to gather the information you want when visiting any domain. Plus, it can suggest on-page optimization and send an alert when there are crawling errors.
Main Features:
– Research the quality of a keyword/s, as well as how many people are searching for it.
– Acquire suggestions on similar keywords.
– Look into your competitors, on top of which keywords are they ranking for.
– Has its Chrome extension so you can get information to any domain you visit without actually going to the Moz Pro website.
– Better comparison for multiple keywords.
– Receive error alerts and on-page optimization suggestions.
Price: The price starts at $99, or you can enjoy a 30-day free trial in the Pro plan.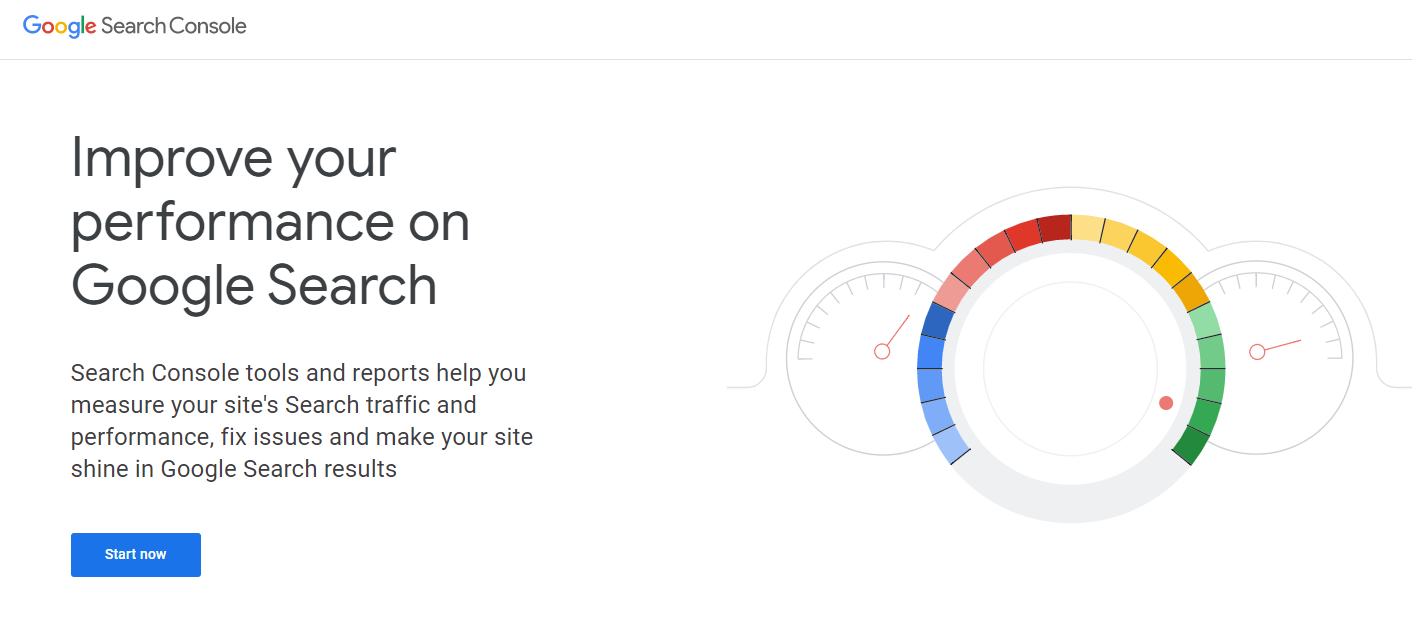 Google Search Console is a variety of services that introduces you ways on how a search engine reviews your website. Furthermore, it provides you with a lot of competitive SEO intelligence tools that can offer various optimization aspects.
For example, it allows you to figure out any crawling errors that have taken place on your website so you can fix them at once.
Google Search Console also notifies you when your site is being attacked by malware, what sets of keywords people are trying to look for in your website, the backlinks you are receiving, and many more.
The Google Search Console's numerous functionality makes it a convenient necessity for looking for ways to see how the Seach Engine Results Page (SERP) ranks your website. There's an evident emphasis on Google results right here but worry not.
This only means that if you rank well on Google, you will get a higher chance of ranking well in other search engines you know too.
Google Search Console is intuitive to use. It is also straightforward to add your website and get going, so there are no reasons not to try it, especially if you're a first-timer.
Main Features:
– Discover how Google reviews your website.
– Getting updated on what set of keywords people are using to reach you.
– Get notified of any crawling errors, meta tags, or malware.
– Renews the robots.txt file.
– Oversee your website's backlinks.
Price: Free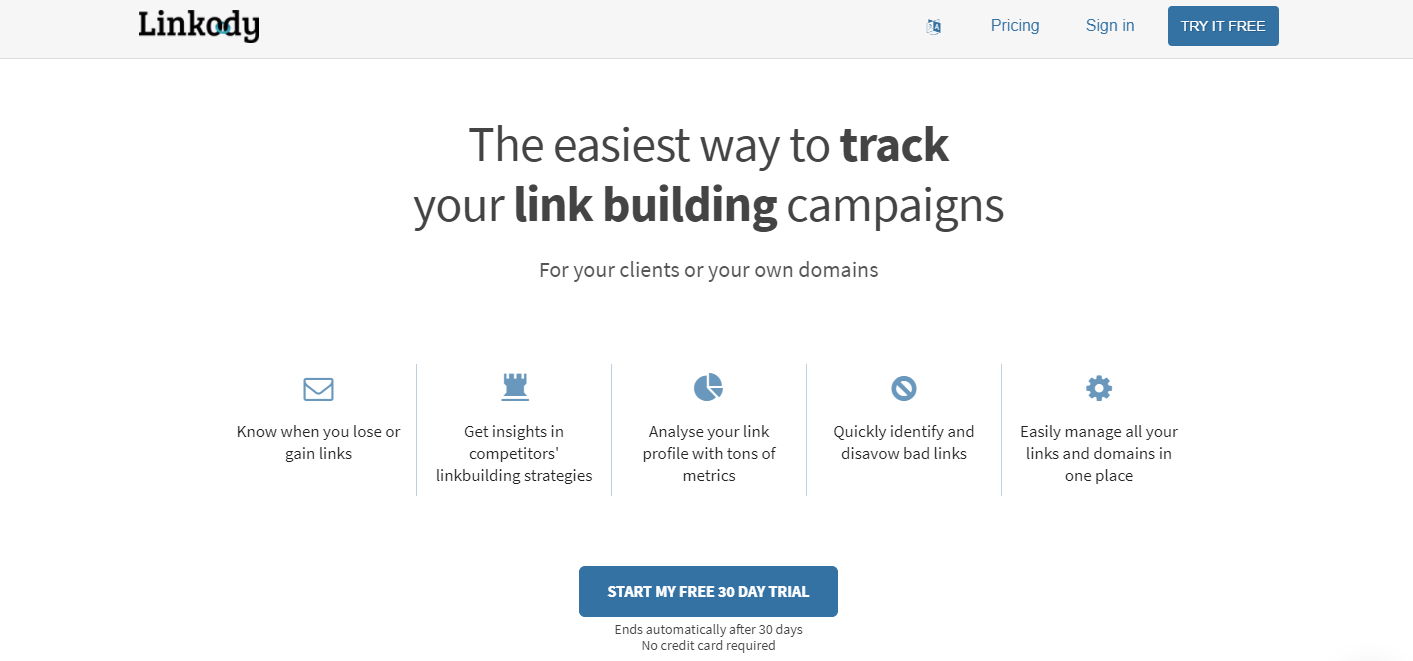 Linkody focuses on backlinks. This tool lets you figure out who is connecting to your website, discover what keywords they are after, and even reject links you don't want.
This feature is very beneficial if you suspect someone is connecting to your website being spam, as you don't like search engines viewing you as someone ruining the whole system.
The main highlight here is Linkody's backlink reports, plus this tool also provides several more notable extras. For example, it gives you the option to create reports to help you stay connected with your clients, oversee your website's social shares, and integrate to Google Analytics.
In general, Linkody is a good niche tool but more valuable if you want to improve your skills at link building. Most importantly, it is more affordable than the big do-it-all tools already mentioned in this list.
Main Features:
– Monitor your site's backlinks.
– Reject unhealthy links that might ruin your SEO.
– Create backlink reports to help stay connected with your clients.
– Integrate with Google Analytics for better access to data.
– Inspect your website's social shares.
Price: The price starts at $14.90 per month that goes up to two domains. You can also try their 30-days free without a credit card.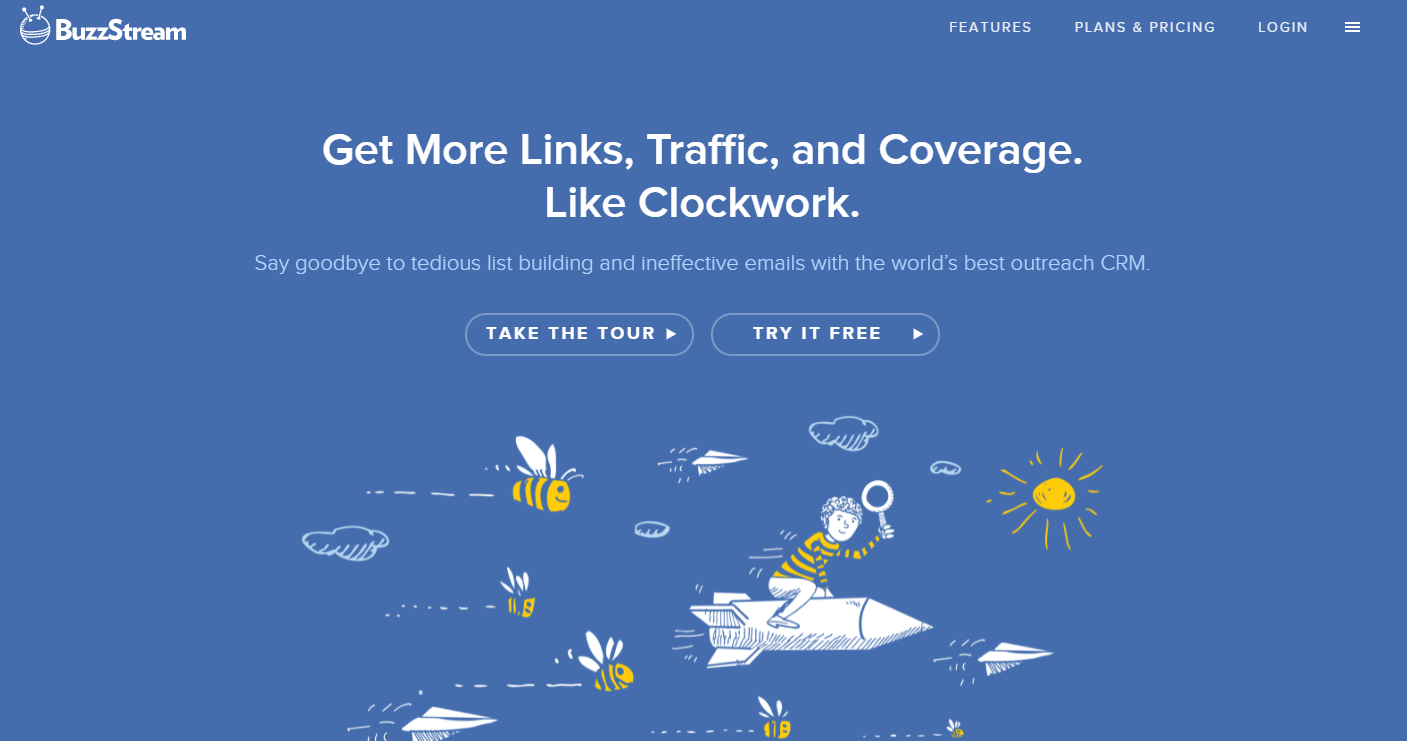 BuzzStream gives you a set of tools assisting you with email marketing, domain research, and project management task. However, it is a multipurpose platform, and the vast array of options it offers can be a little bit overwhelming.
In this regard, let's concentrate on how it can help achieve your SEO requirements and needs.
Researching with BuzzStream can help you gather and compare lists of results for the terms you want to examine. Afterward, it gives data on each of those results sites and overall rankings, connected social media platforms, authority and maturity of a domain, and many more.
Using these features is very beneficial as they can help you achieve a detailed SEO audit, find out who your competitors are, and learn what type of content they are publishing.
Plus, it can help you generate lists of their content writers and their goals, so you can even keep posted on their strategies.
Main Features:
– Monitor your competitors based on any terms you want to tackle.
– Gather information about the authority and the maturity of any domain website.
– Get to know your competitions' rankings in various SERPs.
– Discover the social media platforms of your competitors' websites.
– Generate lists of content writers and keep an eye on what they are doing.
Price: The price starts at $24 per month.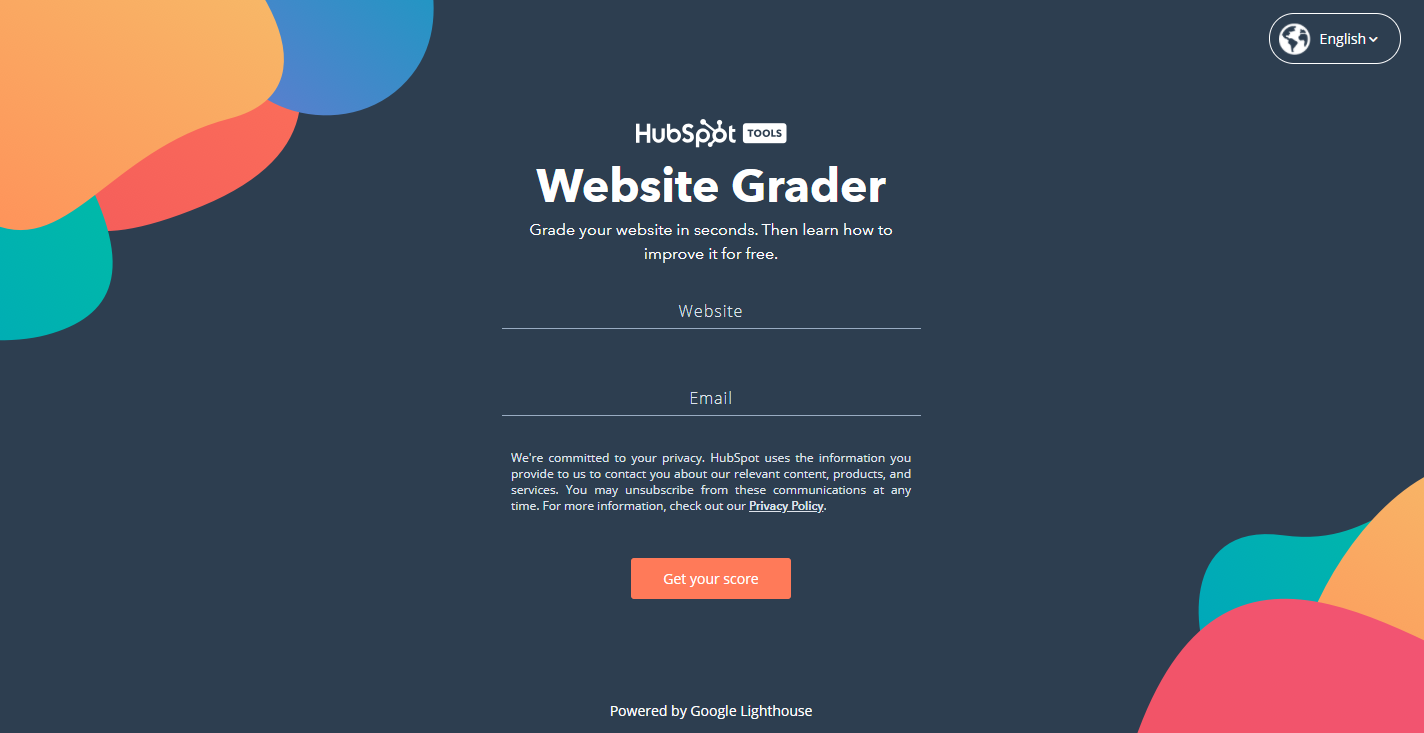 HubSpot's Website Grader is a lot easier compared to the other SEO tools we already mentioned so far. In order to use it, all you need to do is register a domain and hold on for a moment until HubSpot is done creating a report.
With this report, you will find complete scores for your website's performance, mobile responsiveness, SEO, and even your site's protection.
Knowing your site's performance is essential and mobile responsiveness and level of protection, as these factors significantly affect your SEO. In a way, you will get a complete analysis of how your website is coping up from an SEO perspective.
Even better, HubSpot's Website Grader breaks down every part of the report and gives you suggestions on how to improve each factor. This tool is easy to use, and it can help enhance your site easily. Moreover, this won't charge you a thing, so it is definitely worth your attention.
Main Features:
– Find out your site's performance, mobile responsiveness, protection, and SEO health.
– Get complete scores for every factor of your website.
– Receive suggestions on improving every score of your site.
Price: Free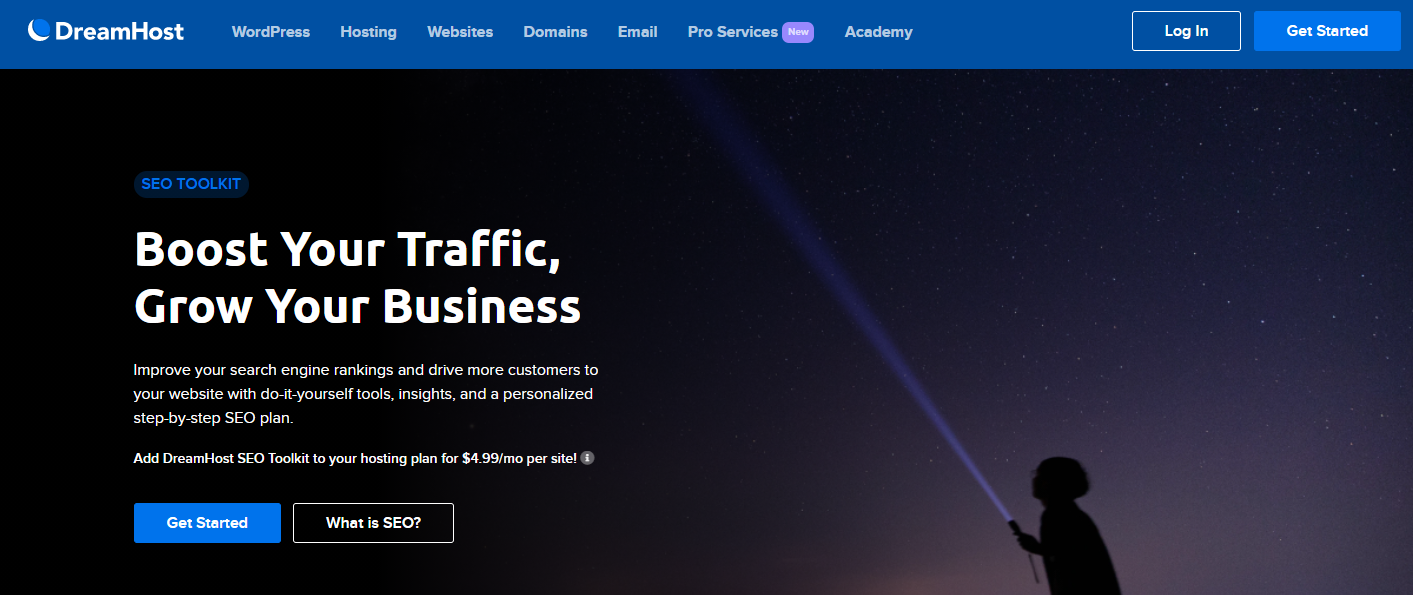 Increasing your traffic without spending big or with a private contractor is possible with DreamHost SEO Toolkit. If you are one of its users, you already know that you can take advantage of its comprehensive SEO toolkit and become the SEO master of your own.
It contains a hundred automated checks and confirmations, and an SEO toolkit launches by auditing your website to detect potential problems. Then, it makes a personalized SEO plan of action with a checklist of basic tasks you will follow that will help improve your rankings.
For example, it reviews your website's pages and gives targeted suggestions on where to place or insert the keywords or how many times you will put them to optimize your content.
Moreover, SEO Toolkit makes it much easier to keep an eye on your competitors, as monitoring your online competition is very beneficial. You can adapt or adjust your keyword strategy to make sure you are ahead on the SERPs.
Main Features:
– Receive a complete website audit to detect potential SEO problems.
– Create a personalized SEO plan of action with basic tasks to follow to enhance your site's search engine performance.
– Keep posted with weekly growth reports.
– Take advantage of its comprehensive SEO toolkit and on-page optimization tools to enhance your keyword insertion or placement.
– Monitor up to twenty keywords and four competitions.
Price: The price starts at $4.99 per month. New customers can directly ask for SEO Toolkit when availing of a hosting plan. For existing users, you can add SEO Toolkit quickly in their panel.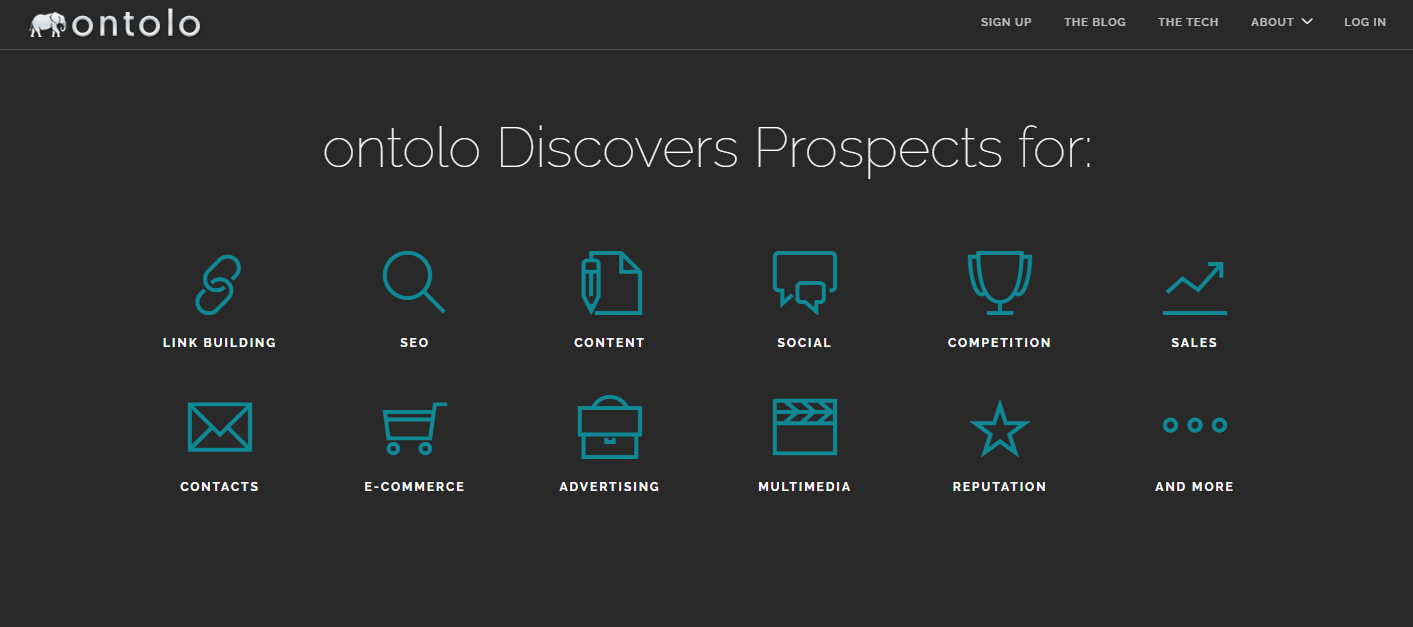 Ontolo is the last and definitely not the least of the competitive SEO intelligence tools in this guide. This research tool can help you find marketing and SEO openings. Moreover, it can help you search backlinks and guest posting, which is uncommon for an automated tool to do.
It helps you find ways to increase your traffic other than keyword research. If you want your site to be more authoritative, backlinking is crucial, but getting the best opportunities can be a little bit intimidating.
Ontolo helps you find those opportunities, so all you need to do is pitch them yourself. It can invite prospects from eighty separate sources, so chances are you will find great options no matter what keywords you are trying to target.
Main Features:
– Search backlinking and guest posting opportunities.
– Gather information from eighty separate sources to invite prospects.
– Perform research with easy-to-understand reports.
– Persuade your prospects to share it with others.
Price: The price starts at $97 per month and a 30-day money-back guarantee.
So, Are You Ready to Optimize Your Website?
Search engine optimization is just a piece of the puzzle when running a site. Although, it is a part where you need to pay attention if you want your site to receive the traffic you want.
Ultimately, these search engines pay no attention to how much blood, sweat, and tears you spent on your content or blog posts if they are not well-optimized. You can choose one of these competitive SEO intelligence tools to increase your search engine rankings.
Some of our personal favorites include SEMrush, Google Search Console, and Moz Pro. These can help you discover how search engines review your site and allow you to perform expert-level keyword research.
We recommend starting with DreamHost's SEO Toolkit for first-timers, as it is one of the most intuitive and teaches the most accessible ways to increase your website's rankings. Good luck!