Various SEO techniques can drive website rankings, and one of them is through the proper use of Private Blog Networks or the PBN which allows you to build PBN links. Building a PBN for your website requires multiple domains and the most valuable to use are expired domains. Let's get to know more what expired domains are and how useful are they on your PBNs.
All About Expired Domains
Reading the word expired makes us think that something is no longer of value and should be disposed of. However, in the context of the Internet and websites, even the expired stuff are still of good use. Let's talk about expired domains and how valuable these are.
Understanding Domain Names
First things first, we have to understand what domain names are. This fundamental element of website building has a significant effect on how you can drive your website rankings in search engines.
What are Domain Names
A domain name is your website identifier. From the word itself, it is the name by which your website is being called to search it on the web. These sets of characters also called string in programming, have corresponding IP addresses attached to it to pinpoint where the websites are housed making it accessible for anyone who searched for the website.
Domain Names are unique. A single misspelled domain name would point you to a different page or simply would not give you any result. Only one IP address can be assigned for each domain name while IP addresses can be assigned to a lot of domain names, a practice that some websites owners use so that even a misspelled domain name would still lead to the right website.
Nameservers and Hosting
The domain name is the first thing you have to secure when you are building your website. It's your website's identity in the vast universe of the web. In starting your new ones today, you have to get your domain name secured.
Nameservers are actual infrastructure managed by IT professionals that specializes in locating websites across the web. They handle website's IP Address assignments that's why people get to the site they want to visit when they search for the domain name in the address bar of their browsers. Hosting Servers, on the other hand, is where you put your website information. They are the ones that provide IP addresses that you give to your nameserver so that your website becomes accessible.
To simply define it, your domain name is your house address, the hosting server is your actual house and the nameserver is the directory to who brings your visitor to your actual house when they give them your address.
Now, with all this in mind, where then do you get your domain name? There are lots of hosting companies out there where you can buy your domain name and the at the same time, get a space in the hosting server. Godaddy, Hostgator, Namecheap, and Bluehost are some of these companies. They usually sell domain names and hosting space as a bundle which makes website building a lot easier.
Expired Domains
Domain names are often sold as a bundle with a hosting server. Given the competition amongst many providers, one of their strategies is to sell the domain name bundle at a low price and is sold to the buyer for 2 years contract. That means, the domain name will be assigned to you for two years and after that, you have to pay the annual cost of keeping the domain name for you.
Why are there Expired Domains?
Having a website is like owning a business, well in fact, to some, the website is the actual business. Opening a business requires you to register your business name analogous to securing your domain name. You also have to pay monthly rent for the space of your business, just like how you have to buy space from hosting servers. Now, why are there expired domains? Here are some reasons why:
Non-Renewal

Some website owners simply just don't want to continue managing their websites. It might be that the domain name was bought for educational purposes and the owner has nothing to do with the domain name so they just didn't renew it. It could also be that the business that owns the website cannot cover the cost of maintaining one, or worse, went bankrupt so they discontinued the website. It may also be that the website owner just doesn't want it anymore so they domain wasn't renewed.

Domain Email Issue

Some website owners maximize their hosting by also using the website itself for their e-mail. Unfortunately to some, they have used the domain email for the billing information on their name registrar so when the domain name expires and for some unlucky circumstances they forget the password or they need to access the email to renew, they no longer have access to the domain e-mail. The website just sits there and waits for the grace period to expire and the domain name will be sold again in the market.

Penalized by Search Engines

Website owners will have no choice but to abandon their website when it gets penalized by the search engines. Unethical practices on search engine optimization such as practicing Black Hat Techniques are consequential and will most likely lead the website to get banned by the search engine.
Are Expired Domains Valuable?
When a domain gets expired, the previous owner will be given at least a week to settle his renewal. If the previous owner would skip it, the domain name will be on a grace period and the previous owner will have to pay more to retrieve the domain name. After a short while, the domain will then be available in the market for sale.
Some websites cost a lot than those fresh domain names in the market. Why? These websites used to have traffic on it. You can think of whatever niche that the website was used for and most certainly, if not a lot, someone had visited the site. Now, imagine sites that were around for more than a decade now. It surely had a good amount of traffic!
Aside from the traffic, old or expired websites could have been used as a reference by another website. Some might have used the page links of these expired websites by other websites, which is also referred to as backlinks. That's where the expired domain gets its value.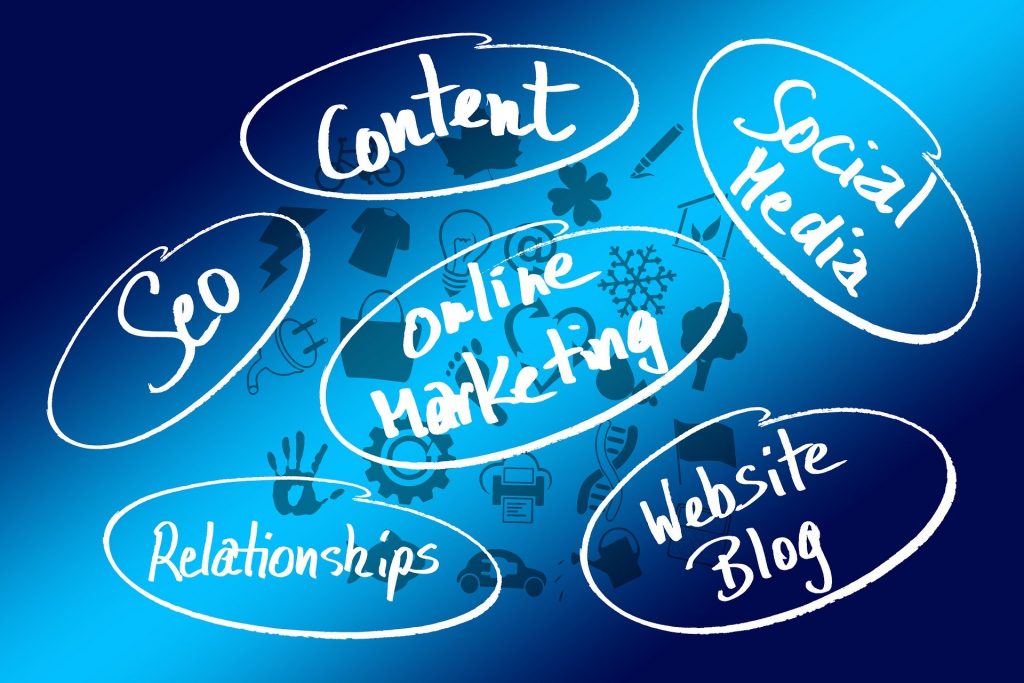 Uses of Expired Domains
You might wonder, so what with this old traffic and other data about this dead and expired domain name, right? Let's discover what could be the use of these expired domains. Earlier in the previous section, we talked about basic about the domain name and how fundamental it is in building your website.
After building your website, the next thing you want to happen is, of course, to make your website visible in search engines. Imagine, there are 1.74 billion websites as of this year 2020 and you're competing against all of those to be the first one found on the web. That's where website ranking becomes an important element on your website.
Website Rankings and SEO
Website ranking is your place in the search engine results page or SERP. The target is that you land on the first page of the SERP since most of the organic website traffic happens on the first page. What more? The top three spots on the SERP are the most sought after rank of every website owner. Why? Those top three spots are the most clicked links on the first page. Website pages that lands on the top three ranks of the SERP suggest that they are the most reliable and best answers to the query which people would consider and click.
How do websites get to those ranks? That's where Search Engine Optimization or SEO comes to play. From the word itself, it is a technique that optimizes the current algorithm of search engines to the benefit of the websites they manage. This technique involves bolstering the power of backlinks, keyword research, and utilizing PBNs to name some.
Private Blog Network (PBN)
Expired domains are very useful for building your Private Blog Network or PBN. What is a PBN by the way?
A Private Blog Network is a cluster of multiple websites that acts as a support for the main money site to boost its rank in the search engine results page.
How PBNs are Built?
Webmasters and SEO practitioners are buying expired domains with a good record of backlinks, Domain Authority (DA) score and Domain Rating (DR), keyword relevance, and do-follow stats. They will then develop this domain name by setting up the website, putting content to it, investing quality contents such as articles, photos, and videos to strengthen its authoritativeness.
This will be done to several domain names, thus creating a cluster of multiple websites and this cluster will be set up to call the links of other sites that belong to the cluster and once its all interconnected, the link of the main money site will be put into this PBN site, strengthening the authoritativeness of the main money site, thus boosting the ranking in the SERP.
The reason why expired domains are being used to build PBN sites is the previous organic traffic these old sites have are still useful metrics. Website analytics tools still detect the old traffic and search engine spiders crawl through the links the expired domains have.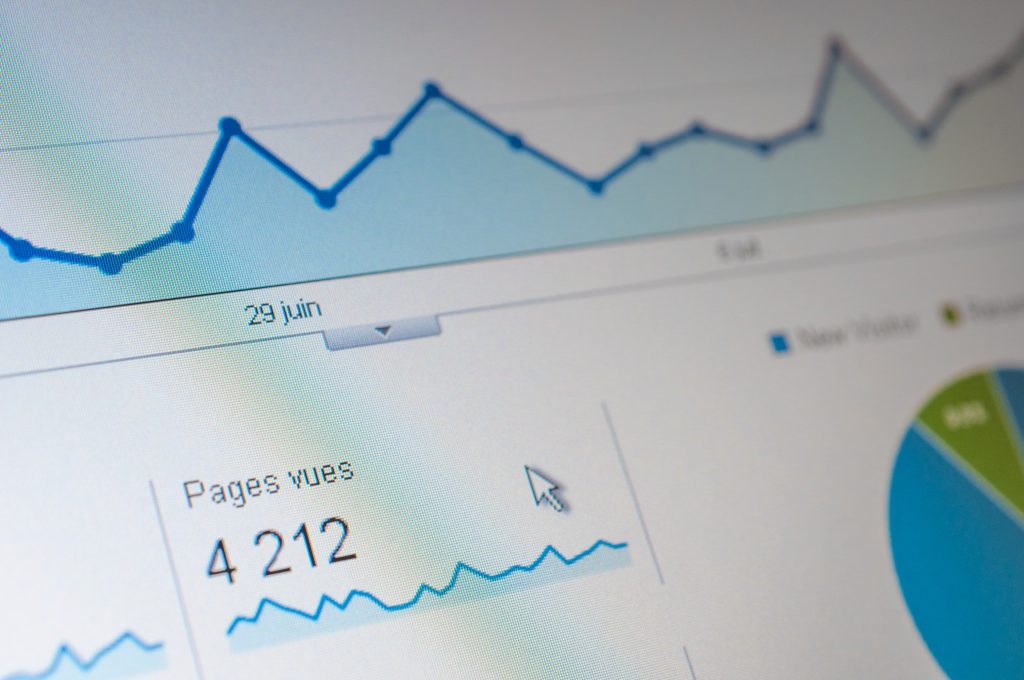 Finding The Best Value Expired Domains
Now that we understand what expired domains are and how valuable they are for your website ranking, let us then check how we can find the best value expired domains.
What to Look for a Quality Expired Domains
Strong Domain Authority(DA)/Page Authority(PA) Record

Tons of domains expire daily and you'll never run out of choices. However, you want to catch the best fish in the sea and the first thing you want to consider is the authoritativeness of the domain and its pages. DA/PA ratings are metrics that were introduced by Moz.

A quality expired domain would have at least a score of 25 and above on its DA/PA score. This is a great boost to the PBN you are building as the domain is considered authoritative, thus this will have a positive impact on your main money site.

There's a lot of tools that you can use to check for this like Moz and Ahrefs.

Good Citation Flow(CF)/Trust Flow (CF) Rating

Citation Flow is a score prediction on the influence of a URL that is based on the count of sites linked to it. Trust Flow is a predicted rating of trustworthiness based on the trustworthiness of the other sites that links to the domain.

The trustworthiness of the site can be measured based on its article contents, if it is grammatically sound, if the information is reliable, or if it has been cited on other reputable sites as well.

A good expired domain should have at least a TF/CF ration of 1:2, meaning the trust flow count should be at least 50% of the trust flow. While others consider the 1:4 ratio, the ideal ration is 1:1 so here at T-ranks, we consider 1:2 to set the bars higher than the usual minimum.

Invest in the expired domain that has a good CF/TF rating if you want to build a strong and reliable PBN.

Google Indexed

Never forget to check if the expired domain is indexed by Google. It is an accepted fact that the most used search engine is Google and you want your website to rank first on Google's SERP. Even though some sites have a great DA/PA score on the charts, Google drops them on their index for the reason that the domain has been active for the past eternity already.

A recently expired domain is a better choice in this case.
What to Avoid on Expired Domains
How do we determine if the expired domain is valuable? Below are the factors that you have to consider buying an expired domain.
Ugly Spam Record

Domains that have a bad spam record is not useful for your PBN building. Usually, these domains are banned on search engines, and having this domain included on your network will hurt your campaign.

Here are some indicators of how can we determine if a domain has previous records of spamming.

Adult and Unsafe Contents
Duplicate Contents
Language is Non-English and uses Foreign Characters
Articles are Keyword Stuffed

High Drop Rate

A domain that has been dropped a couple of times should first be given a background check, especially on its SEO History. Chances are, the domain has been violating copyright laws or other fair use policies of search engines.

Spamlinks

You might want to check the spam links of the domain before you purchase. Avoid domain names that have tons of spam link especially of Russian, Indian, and Chinese content and sites. Narrowing down your selection, avoid domains that have backlinks from sites with "zero" authority and from sites that are absurdly irrelevant to the domain.

You don't want this domain to part of your network because it will drag down your whole PBN which can render your efforts on other PBN sites useless.

Awful Ban Profile

Check the domain if it has been banned on Google AdSense, Facebook, and other reputable social media and search engine algorithms that have advertisement platforms. It's most likely that these expired domains are spam violators and will add no value to the PBN you are building and worse, it might kill off the whole network you're building.
Where to Buy Expired Domains
Once you've done your research as you start to build your PBN to beef up your website ranking, it's time to buy the expired domain you need. There are many domain name sellers across the web but there are reputable names that specialize in selling expired domains with the main purpose of PBN building.
If you intend to buy expired domains for PBN, you might want to check DomCop, Moosny, and Expired Domains. They have tools built in to check for the considerating factors before you purchase a bunch of expired domains as an investment for your PBN.
Wrap it Up!
We hope this article helps you as you journey on your SEO campaign. We know there's a lot to know about the whole SEO thing that's why we made an in-depth discussion about the nitty-gritty of Expired Domains and its impact on your website SEO.
Expired domains can be your great investment as long as you are able to pick the right ones. Some people are buying expired domains simply just to resell it because they know that webmasters are hunting for this precious aged sites that have a great value on it.
However, if one is not careful in picking an expired domain, meaning no research is being done, and just going on a happy-go-lucky buying-frenzy of expired domains using surface knowledge, it could be a huge waste of money.
Good luck with your PBN building and SEO campaigns!